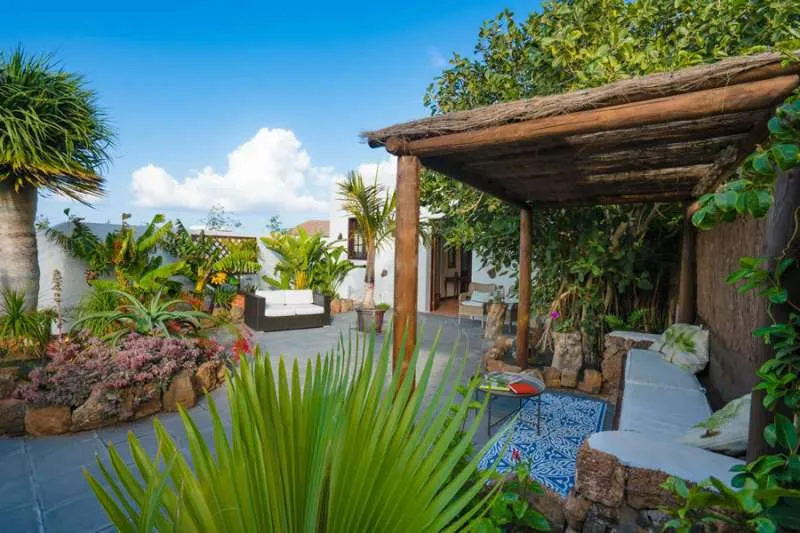 Garden lovers' getaways at Finca Botanico in Lanzarote
Garden lovers can now enjoy a 'plant packed' getaway at Finca Botanico in Lanzarote, where British born owners and garden fanatics, Nick and Gaby Ball, have worked with some of the leading horticulturists on the island to create amazing and exotic tropical garden spaces for their guests to enjoy in their own private paradise.
"We originally moved to the Canaries in 2001 to indulge our passion for tropical plants," said co-owner Nick, "and at Finca Botanico we have been able to fully express this by creating classic Canarian courtyard gardens, which have been lovingly planted with a wide range of exotic species from around the world. This provides our guests with their own private botanical gardens to relax and unwind in, an ideal environment to de-stress and enjoy some garden therapy."
"The high walls surrounding the gardens not only provide our guests with total privacy, but also protects our planting from the prevailing winds here on Lanzarote. This allows us to cultivate some seriously tropical species such as orchids and heliconia's whilst maintaining all of our planting in peak condition."
Fittingly, Finca Botanico is located just a short walk away from Lanzarote's leading botanical attraction, the Jardin de Cactus in Guatiza, which was developed under the aegis of the famous Canarian artist and architect Cesar Manrique, with plenty of help from the eminent botanist Estanislao González Ferrer.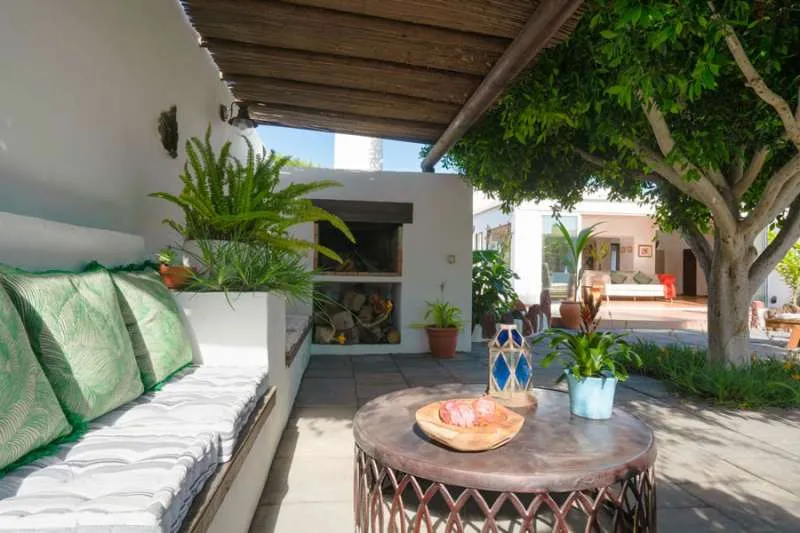 Finca Botanico enjoys an enviable edge of village location in Guatiza, one of the greener and more tranquil villages on the island, which is located just a short drive from the beautiful unspoiled beach at Arrieta. The property itself boasts a rich history, dating back some 300 years, and featuring plenty of traditional Canarian charm and character, such as metre thick walls and wood-burning fireplaces. This is combined with more modern amenities such as super-fast fibre optic internet to ensure maximum guest comfort.
There are two entirely separate spaces at Finca Botanico available for holiday rental, both of which offer guests complete privacy with their own separate entrances and unique courtyard gardens.
The Garden Apartment is a romantic holiday hideaway for couples, which has been described by previous guests as a "real work of art". The garden here features a wide range of tropical plants and is dominated by an enormous Drago or Dragon Tree, a plant which originates from Madagascar but enjoys considerable symbolic importance in the Canaries, where some species date back as far as 1,000 years.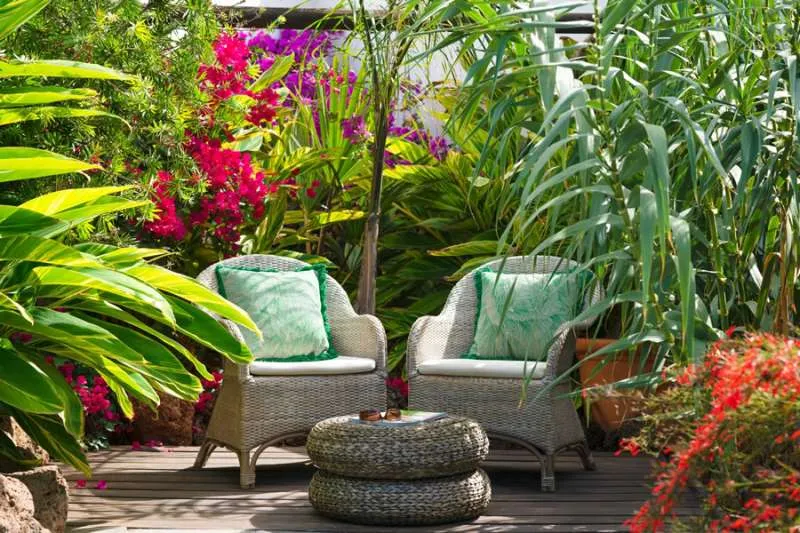 Guests can admire the gardens from a number of different chillout spots or whilst cooking on the BBQ or taking an outdoor shower to cool down.
The Secret Garden Villa meanwhile can accommodate up to four guests and boasts an even larger scale courtyard garden, featuring a beautiful mature Indian Bay tree at its core, along with a wide array of palms, trees, and flowering shrubs. It also has a dedicated outdoor dining and bbq area as well as an outdoor shower, and lots of different chillout areas for guests to enjoy in both the sun and the shade.
Finca Botanico is certainly proving highly popular with guests, as their many positive reviews and repeat bookings testify, so, if you're planning to take a break in the Canaries visit their website at www.fincabotanico.com to check availability and find out more, or contact them directly at info@fincabotanico.com