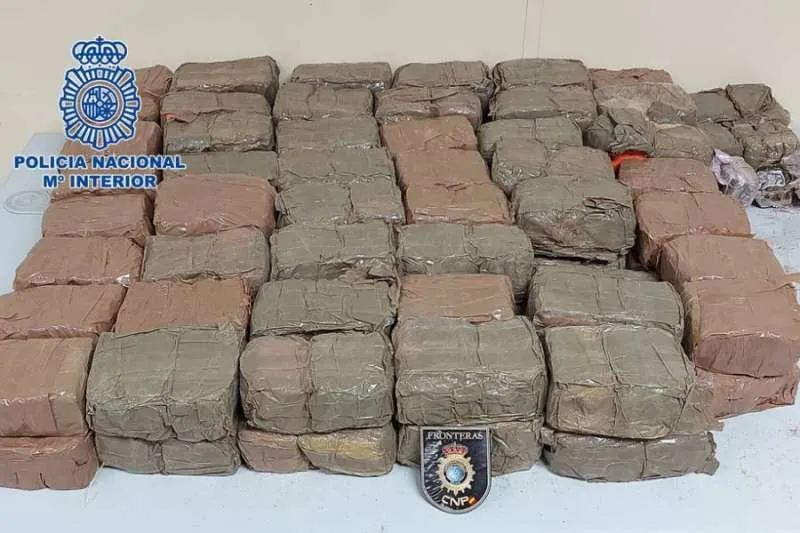 Four people arrested after 48 kilos of drugs found in boot of rent-a-car
The National Police have arrested a man and a woman after a routine stop at a ferry terminal in Las Palmas in Gran Canaria, after discovering almost 50 kilos of hashish in the boot of their car. Officials noticed the nervous attitude of the driver of a rental vehicle who tried to elude the police filter, so they pulled the car over for a search.
Both the driver and the passenger were identified by the police, and when inspecting their rent-a-car, found 48 kilograms of hashish in the boot wrapped in bundles.
Following this, the National Police opened an investigation to find out the origin of drugs, and managed to identify its supplier on the island of Fuerteventura. After searching this person's home, which is located in the municipality of Tuineje, another 28 kilograms of hashish were seized, and the two residents of the house were also arrested.
Once the corresponding police report was issued, all four detainees, aged between 19 and 34 years old, were placed at the disposal of the competent Judicial Authority, who ordered the immediate imprisonment of the two men, who have police records, whilst the man and the woman have been charged with drug trafficking and are awaiting trial.