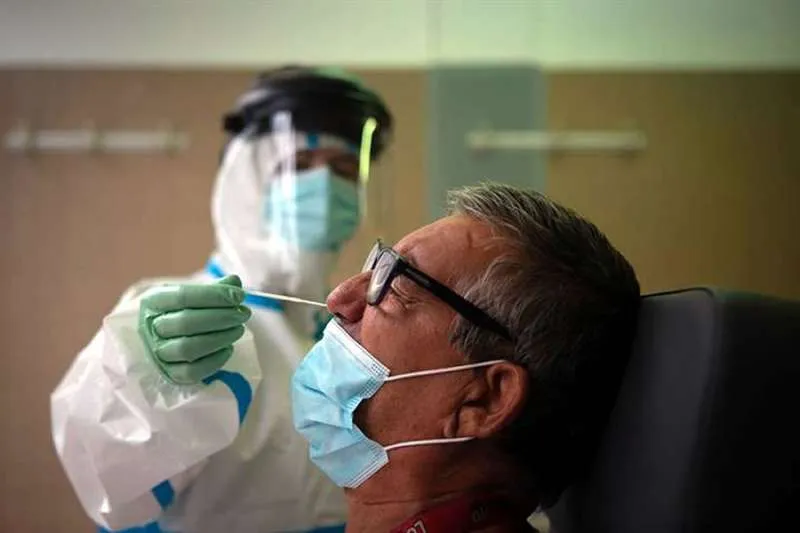 Covid update: Only one of the islands now has hospital pressure at medium risk
Hospital pressure caused by Covid is relenting in all of the islands except for Gran Canaria where it refuses to go down. In the rest of the archipelago, the percentage of hospital beds occupied by Covid patients is at low risk or in a situation of controlled circulation, but Gran Canaria is still at medium risk.
In the case of conventional hospital beds in Gran Canaria, 6.57% are occupied by Covid patients, which is medium risk, as is Tenerife where the percentage is 4.8%, and La Palma with 3.8%, El Hierro with 3.1%, and La Gomera with 2.1%. However, Fuerteventura and Lanzarote are at the level of controlled circulation for this parameter.
In the Intensive Care Units (ICU) of Canarian hospitals, the situation is more favourable, since all of the islands have occupancy levels at controlled circulation levels, and until last Friday only 13 people were being treated in ICUs across the islands due to Covid.
Circulation of the virus by islands:
As for the circulation of the virus in those over 60 old, which is the only age group subject to epidemiological surveillance in this new phase of the pandemic, the island with the highest 7-day incidence is El Hierro, with 844 cases per 100,000 inhabitants, more than double the regional average of 342 cases, which places the island at high risk for this indicator.
La Palma is the island with the second highest parameter, as since last Friday it stood at 386 cases per 100,000 inhabitants, then Gran Canaria is next with 360 cases, and Tenerife with 331.
The only island that has a seven-day cumulative infection rate in this age range at a low-risk level is Fuerteventura, with 195 cases per 100,000 inhabitants in people over 60 years of age.
Therefore, Gran Canaria, Tenerife, Lanzarote, La Gomera, and La Palma continue with this indicator at medium risk, while El Hierro has this parameter at a high-risk level.
Other articles that may interest you...