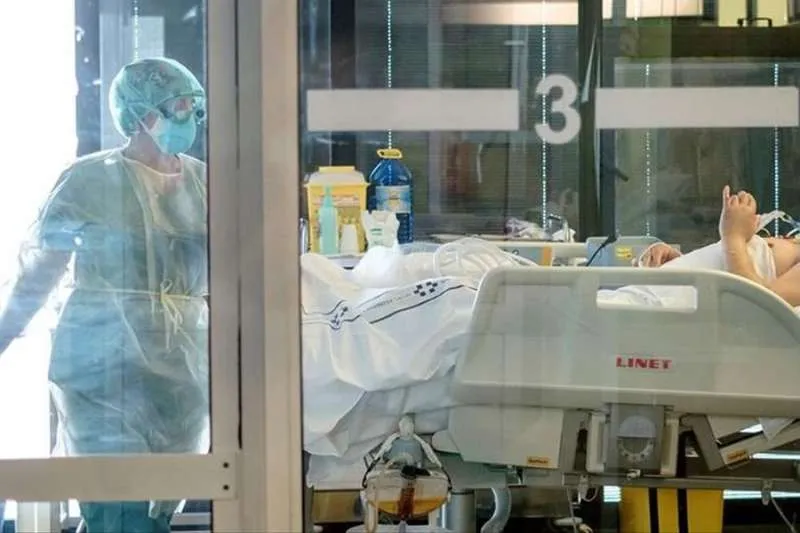 Covid update: Hospital admissions drop by 37% in three days
The Ministry of Health has reported 5,827 new cases of coronavirus in the Canary Islands since the last update on Tuesday (March 22nd), taking the total number of accumulated cases to 329,156 since the start of the pandemic. With 4,173 people discharged in the last three days, active cases have increased by more than 10%, but the number of Covid patients in hospitals has dropped by 37% with only 165 now in wards and 19 in ICU.
There have also been seven deaths since Tuesday, of which three were reported in Tenerife, another three in Gran Canaria and, the last, in La Palma. All were aged between 66 and 90 years old, except for a 38-year-old, and had previous pathologies and were already hospitalized.
Several indicators have increased this week, the R rate of contagion has gone above 1 due to the increased transmissibility of the BA-2 omicron variant, which is now detected in over 80% of cases in the Canary Islands, and incidence rates have jumped too, the 7-day by 10% to 479 and the 14-day to over 900.
As is known, the hospital/care pressure indicators are the most monitored now by the Ministry of Health for managing the pandemic, but even though regional restrictions are lifted from today, all indicators are still being examined in case of rebound or new variants.
Full data for Friday 25th March 2022:
(Changes are compare to Tuesday 22nd March)
New cases: 5,827
Gran Canaria: 2,934
Tenerife: 2,248
La Palma: 269
Lanzarote: 122
Fuerteventura: 110
La Gomera: 109
El Hierro: 35
Current Incidence rate (IA7): 479.10
(Cases last 7 days: 10,426)
La Gomera: 945.66
La Palma: 699.75
Gran Canaria: 651.07
El Hierro: 502.38
Tenerife: 387.36
Fuerteventura: 152.01
Lanzarote: 148.26
Current Incidence rate (IA14): 907.24
(Cases last 14 days: 19,726)
La Gomera: 1,983.58
La Palma: 1,409.09
El Hierro: 1,148.29
Gran Canaria: 1,004.77
Tenerife: 926.01
Fuerteventura: 319.88
Lanzarote: 275.33
General:
Covid patients in hospital: 165 (-98)
Covid patients in ICU: 19 (-9)
Home isolation: 15,264
R number: 1.01 (needs to be below 1)
PCR test positivity rate: 31.55% (should be below 4.5%)
Vaccination: (latest update)
Total administered: 4,330,347
Fully vaccinated: 1,770,050 people (84.38%)
One dose: 1,836,396 people (87.54% now includes 5-11 age group)
Children aged 5-11: 70,988 (51.85%) first dose and 41,668 (30.43%) second dose.
Booster doses: 852,892
Deaths: 7
Gran Canaria: 3 (592)
Tenerife: 3 (889)
La Palma: 1 (35)
Total deaths: 1,624
Medical Discharges: 4,173
Tenerife: 2,044
Gran Canaria: 1,521
La Palma: 224
La Gomera: 130
Lanzarote: 116
Fuerteventura: 107
El Hierro: 31
Total active cases per island:
Total: 15,448 (+1,647)
Gran Canaria: 7,358 (+1,410)
Tenerife: 6,442 (+201)
La Palma: 798 (+44)
Fuerteventura: 339 (+3)
La Gomera: 253 (-21)
Lanzarote: 225 (+6)
El Hierro: 33 (+4)