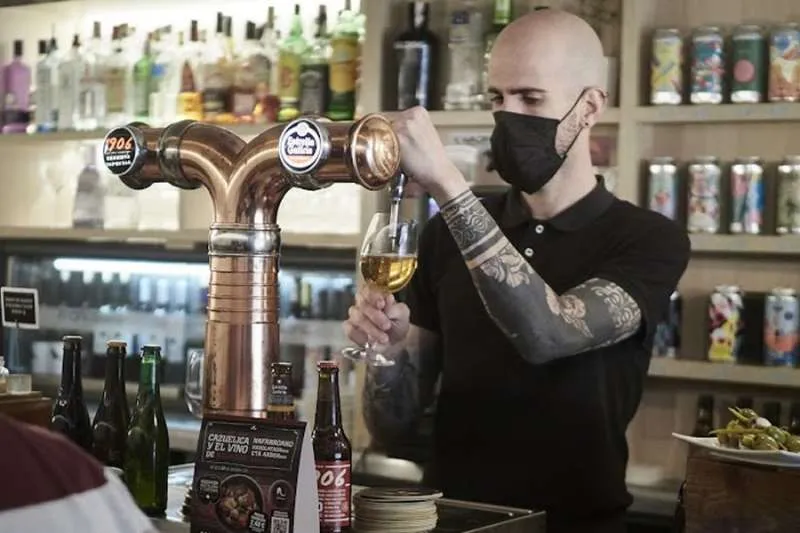 Companies will decide if you have to wear a mask to work or not
The Minister of Health, Carolina Darias, said yesterday (Saturday) that companies will be responsible for setting the rules for the use of masks in their business, whether it is for the public or their staff at work, as from this Wednesday mandatory use indoors is ending.
Talking to the media, Darias explained that the Occupational Risk Prevention Services will be in charge of determining where its use will remain mandatory, and that "full details will be in the Royal Decree that will be published in the BOE on Wednesday".
Darias emphasized that everyone should still make responsible use of the mask, even if it is not always mandatory. "Yes, use of masks will continue to be mandatory inside hospitals, medical centres, and pharmacies, as well as on public transport including buses, coaches, taxis, planes, and trains," adding, "There are no exceptions on public transport, everyone in Spain must wear one."
The Minister of Health announced the end of the mandatory use of masks indoors on April 6th, after the Interterritorial Council of the National Health System in Toledo, saying that it was "for logical reasons, as the epidemiological situation and the very high vaccination coverage in Spain now allow it".
However, they haven't ruled out returning to mandatory use at some point in the future if the data goes the other way or a newer more deadly variant of the virus comes along.
Other articles that may interest you...