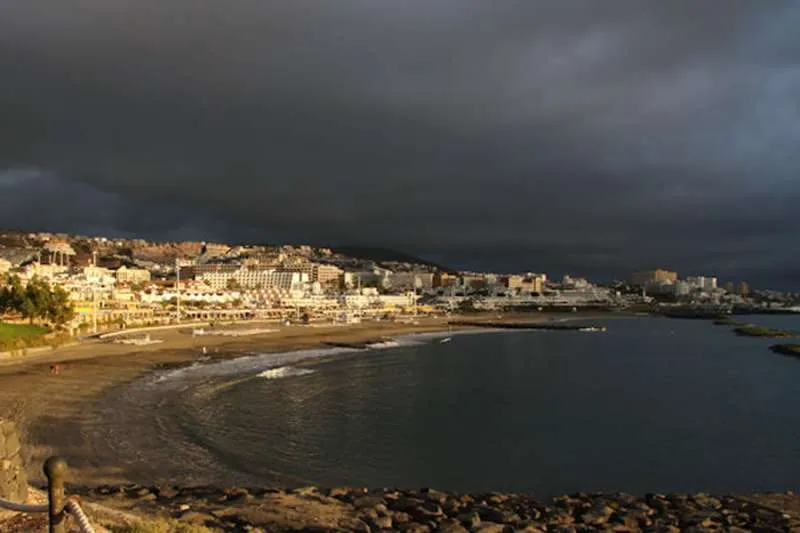 Beach lifeguards save man's life after heart attack in the sea in Tenerife
A 70-year-old man had to receive emergency treatment yesterday afternoon (Sunday), after suffering a heart attack whilst swimming in the sea off Fañabe beach in Costa Adeje in the south of Tenerife, a day when weather warnings were in place for strong winds, rain, and difficult sea conditions.
The Emergency Services Coordination Centre (CECOES) received an alert at 4.30pm yesterday informing them that lifeguards on the beach had rescued a man from the water in cardiorespiratory arrest and had started resuscitation manoeuvres to try and revive him.
CECOES immediately sent the necessary emergency resources to the beach and paramedics took over from the lifeguards with advanced CPR, and after a lengthy period of time, the man responded and they managed to revive him and save his life.
Once stabilized, they moved him from Fañabe beach to Hospiten Sur where he was admitted for further treatment and routine observation, and is expected to make a full recovery.
Heart foundation advice to prevent incidents like this:
The Spanish Heart Foundation highlights that swimming is a heart-healthy exercise, although heart patients have to respect some rules such as not swimming in places with strong waves that require extra physical effort.
Bathing in the sea brings relaxation, mineralizes the skin, and is a perfect opportunity to exercise. If you have heart disease, it is more advisable to swim breaststroke, backstroke, or freestyle than butterfly. Another aspect to take into account is the temperature of the water.
Cardiologists advise against bathing in water below 25ºC, since the cold can trigger arrhythmias or narrow the coronary arteries and cause angina pectoris.
Other articles that may interest you...