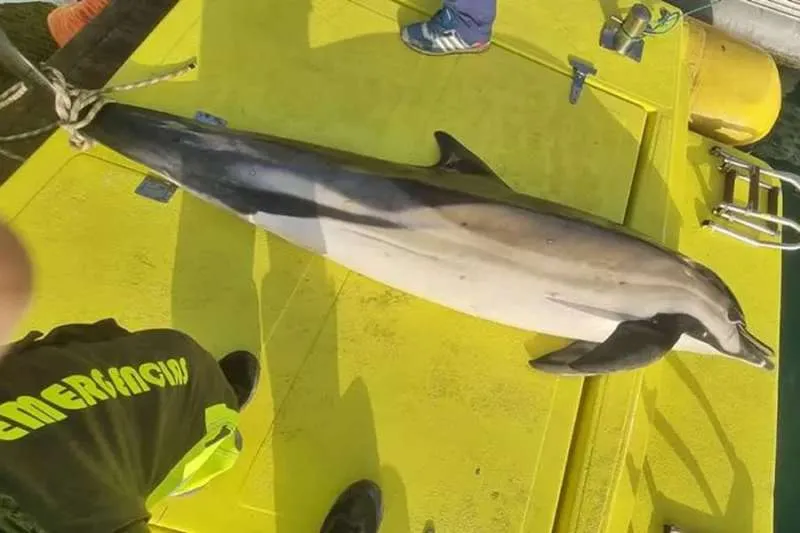 Another dead dolphin washes up on a beach in the Canary Islands
Lanzarote Emergency Services (EMERLAN) have reported that they dealt with another dead dolphin that has washed up on a beach in the Canary Islands, this time on Playa Caleta del Congrio on the southern-most point of the island.
They were contacted yesterday afternoon by both Maritime Rescue and CECOES informing them about the dead mammal, asking them to remove it from the beach and take it to the Marine Centre in the Playa Blanca port.
Before going to the beach, the GES-Emerlan vessel picked up biologists from the Marina Rubicón port in Playa Blanca, and then went directly to Caleta del Congrio where the dead cetacean was stranded.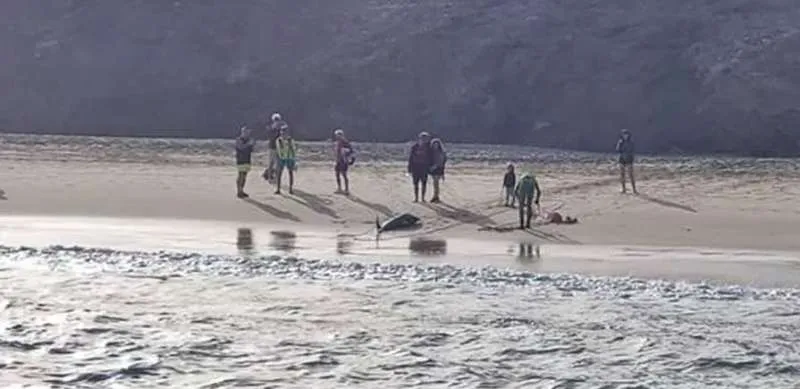 Once at the beach, the Biologists confirmed that it is a common dolphin, known as a Delphinus Delphis, and confirmed that it was dead. After securing it on a floating platform, they towed it slowly back to the Marina Rubicón where an autopsy will be carried out to find the cause of death.
There has been a spate of dead marine creatures over the last few months, after the discovery of a micro-organism eaten by fish that cetaceans find poisonous after feeding.
Other articles that may interest you...