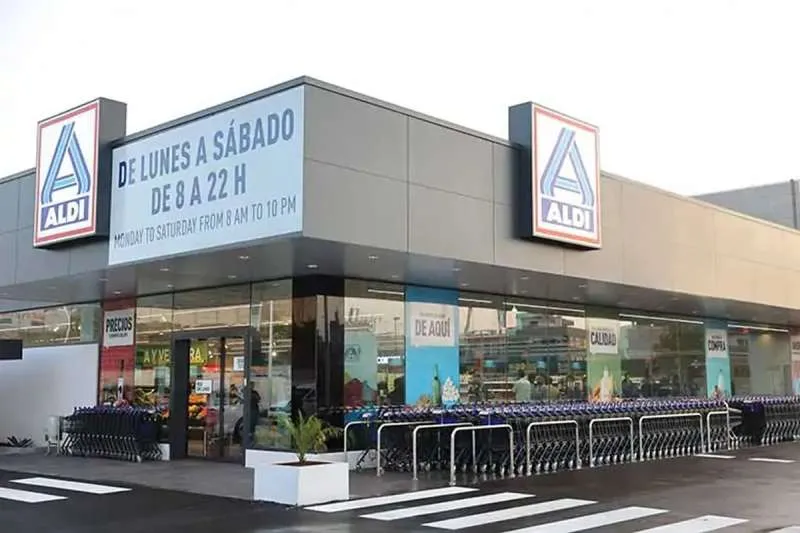 ALDI opens its first store in the south of Tenerife in Las Chafiras
ALDI continues to make progress with its expansion plan in the Canary Islands, and yesterday opened its first new store in the south of Tenerife, in Las Chafiras in the municipality of San Miguel de Abona. Having opened its first four supermarkets in July, two in Tenerife and two in Gran Canaria, the next one is now open on Calle de La Folía, Parcela 28, in the Las Chafiras industrial estate.
This is the fifth store that ALDI has opened in the Canary Islands and the third one in Tenerife. The new ALDI store will be open from 8:00am to 10:00pm to offer the residents of San Miguel de Abona, a new convenient and simple shopping option, with quality products at the lowest price possible.
This new space, where you can do a complete weekly shop, has a commercial area of ​​more than 1,300 m2 and a car park with 120 spaces, including four with recharging points for electric vehicles.
Within the framework of ALDI's commitment to energy efficiency and respect for the environment, the new supermarket has solar panels that allow 97% of the energy generated to be used by the store itself, and has been equipped with LED lighting and backup systems to avoid product losses due to breakdowns, and to improve the operation of lighting and air conditioning within the government's new guidelines.
The facilities also use CO2 as refrigerant gas, which is a more sustainable and efficient alternative to other options available on the market.
During the opening of the Las Chafiras store, ALDI's Expansion Manager in the Canary Islands, Agustín Estades, highlighted the generation of local employment as one of the pillars of ALDI's presence in the Canary Islands.
In fact, "the 25 male and female staff members that make up the team at this store are from the municipality of San Miguel de Abona and other neighbouring municipalities because our will is also to generate local economic growth wherever we have a presence," he said.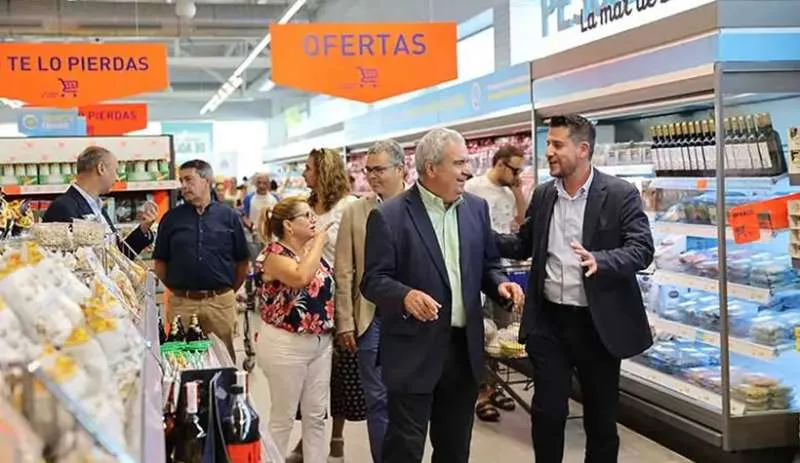 The inauguration was attended by the mayor of San Miguel de Abona, Arturo González, who values that "the municipality has once again been chosen by a large supermarket chain that can give more choice to neighbours to find quality products at competitive prices", as well as "the creation of employment" directly and indirectly in a municipality that continues to have one of the lowest unemployment levels on the island.
Next ALDI stores to open in the Canary Islands:
The opening of this fifth store in the Canary Islands is part of the expansion plan that ALDI is developing in the archipelago, and the next store will open in Adeje on August 24th.
In September they will open another store in the South of Tenerife, this time in San Isidro in the municipality of Granadilla de Abona, which has changed its opening date to September 14th.