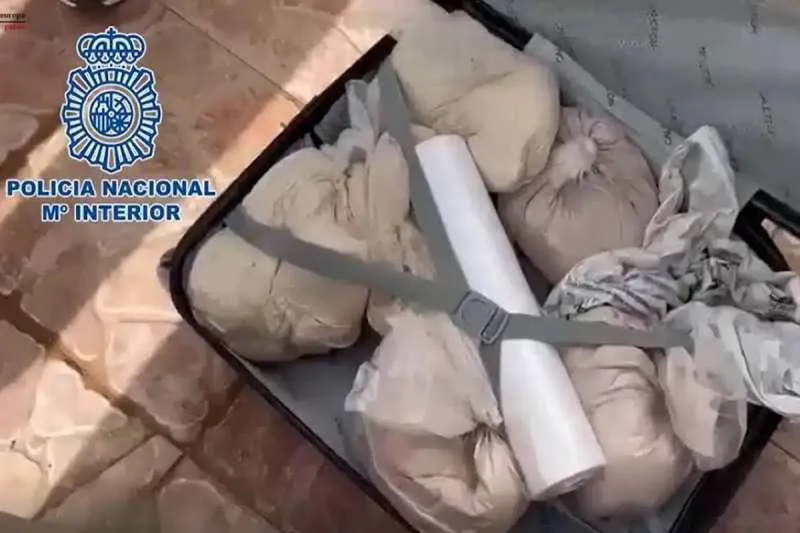 A gang of 13 people arrested for drug smuggling in the Canary Islands
The National Police have arrested 13 people accused of smuggling cocaine and heroin into the Canary Islands on domestic flights from the south of Spain. 10 of them were detained in Lanzarote, 2 in Algeciras, and 1 in Fuerteventura, and they are 12 men of Senegalese and Bisau-Guinean nationality, and a Spanish woman.
The operation began after airport security detained a man in the arrivals terminal of the Lanzarote Airport. During a routine search, they found 1,300 grams of heroin in his luggage, which led to further investigation.
Thanks to this initial discovery, it was possible to identify a criminal network that was operating from Lanzarote and Fuerteventura, the town of Algeciras, which is near Gibraltar in the south of mainland Spain.
Police discovered that the gang had a well-organized structure that spanned several regions, involving at least 13 people who smuggled the drug into the Archipelago.
During the police operation, 13 house searches were carried out in Arrecife (Lanzarote), two in Corralejo (Fuerteventura), and one in Algeciras, in which the authorities seized 6 kilos of cocaine, 1.75 kilos of heroin, and 93,000 euros in cash.
The investigation concluded with the arrest of the 13 suspects who are all in custody accused of crimes related to drug trafficking and belonging to a criminal organization, and are awaiting trial.
Other articles that may interest you...