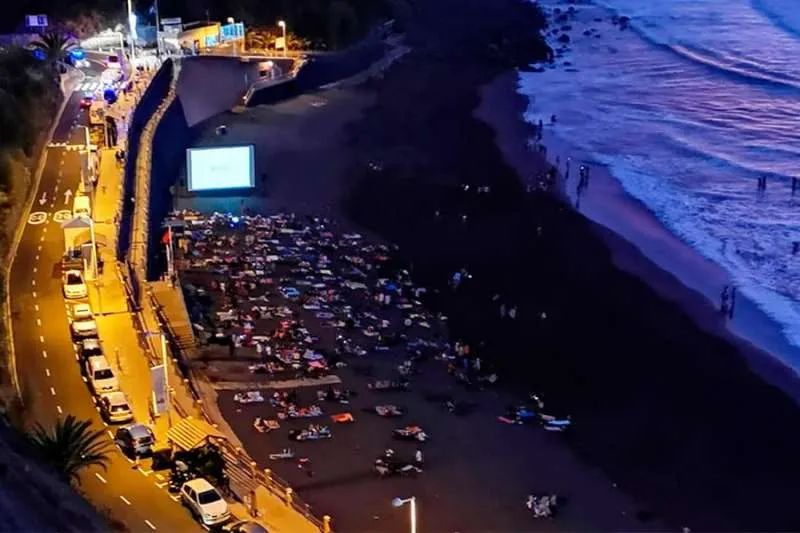 A free cinema on the beach in Tenerife with six films in six nights
El Socorro beach in the municipality of Los Realejos is bringing back its free beach cinema after a two-year break due to the pandemic, with six films being screened over six days outdoors on the beach, between Tuesday August 16th and Sunday August 21st.
The free cinema, for residents and visitors to the area, aims to liven up summer in the area and is organized by the Youth Department of the Los Realejos Council.
The films are all in Spanish and start at 9:30pm from Tuesday, with the first one being "How to survive in a material world" a comedy about family values by Miranda July, while the next day, August 17th will have Adam Robitel's thriller "Escape Room".
On Thursday the 18th, "Time" will be screened, which is by the director of "The Sixth Sense" and "Signs", Manoj Nelliyattu Shyamalan, then on Friday the 19th, there a film for all audiences and ages based on Jack London's literary classic "The Call of the Wild".
On Saturday 20th "Peter Rabbit 2: On the run" is being shown and the six days finishes on Sunday 21st August with the screening of "Flying Together", a documentary film on the climate crisis, directed by Nicolas Vanier.
Access to all the films is free, but the public are asked to respect their environment and keep the beach tidy.
Other articles that may interest you...