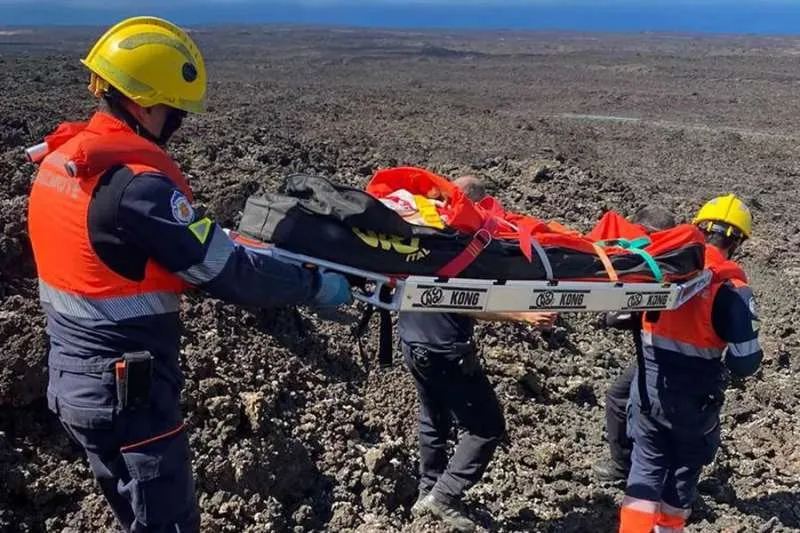 A female hiker with heatstroke is rescued from Caldera Blanca
The Emergency Services carried out a rescue operation on the Caldera Blanca mountain in Tinajo (Lanzarote) yesterday afternoon, after receiving an alert from CECOES informing them that a hiker suffering from heat stroke had fallen and needed help.
When the rescue team reached her, they found that she had injuries to her hands and legs from the fall, but she refused treatment. Medical staff were concerned by her demeanour, so persevered and she admitted that she had lost consciousness earlier.
Due to this, they used a stretcher to carry her to a safe area where an all-terrain vehicle, due to accessibility difficulties, was waiting for them. Finally, the woman was transferred to Molina Orosa Hospital in Arrecife and received the treatment she needed.
Other articles that may interest you...