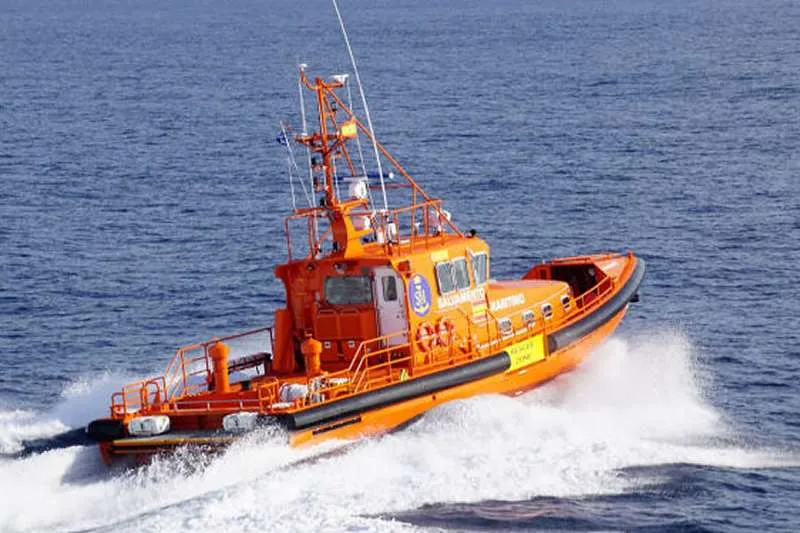 A castaway is rescued clinging to an oil drum on the high seas near the Canary Islands
Maritime Rescue have reported that they are searching for ten people of North African origin in the waters to the south of Gran Canaria who are believed to have disappeared when a boat sank near the coast, according to the testimony of a survivor of the shipwreck, who was rescued this morning, floating and clinging to an oil drum.
According to Maritime Rescue and the Red Cross, the survivor, a 45-year-old man of North African origin, was rescued eleven kilometres from the coast by a recreational boat that was passing through the area and heard his cries for help.
The man was immediately taken to the Pasito Blanco marina, where he received initial medical assistance before being transferred to the Hospital Insular de Gran Canaria.
The man claims that he was travelling in a boat that capsized with an, as yet, undetermined number of people, also of North African origin on board. First, he said there were four or five other people with him, then he raised the figure to eight, and his latest version points to ten people missing.
At this moment, the Salvamar Macondo rescue boat and the Helimer 206 helicopter are searching that maritime strip south of Arguineguín hoping to find any signs of the other people.