3.5 magnitude earthquake recorded in the province of Tenerife
The National Geographic Institute for the Canary Islands (IGN) has reported an earthquake of 3.5 magnitude recorded yesterday lunchtime (Tuesday) at 1:01pm local time at a depth of 24 kilometres.
Seismic activity is a regular occurrence in the Canary Islands, but this one has added relevance as it occurred in front of La Restinga (El Hierro), in the area where the Tagoro underwater volcano emerged eleven years ago.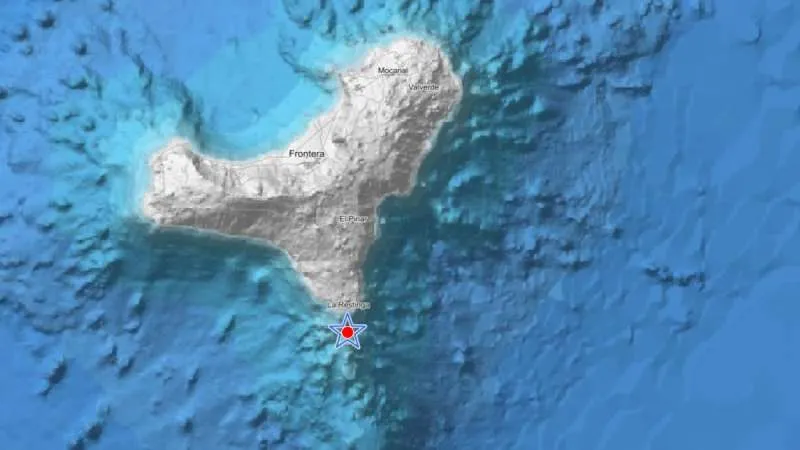 Up until this, seismic activity in the last three days has been concentrated in the area of ​​the Enmedio volcano, between Tenerife and Gran Canaria, although with a lower magnitude between 1.5 and 1.8 magnitudes, and two more in Tazacorte which were 1.6 and 1.9 magnitudes.
Other articles that may interest you...