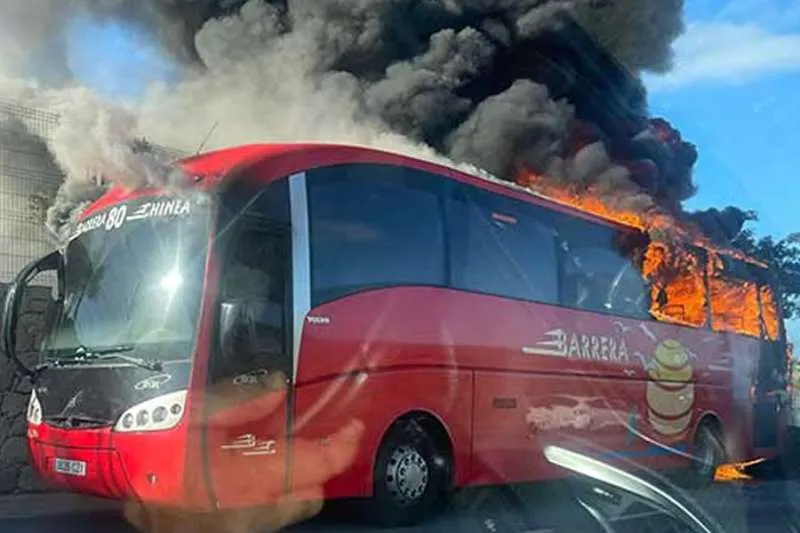 29 school children were on coach that caught fire in San Miguel de Abona
A school bus carrying 29 children caught fire in a spectacular way yesterday (Thursday) on the TF-65, the road that links Las Chafiras to the town of San Miguel, when an engine failure started the fire that quickly spread to the rest of the bus.
According to the Emergency Services Coordination Centre (CECOES), they received an alert at 11.00am yesterday morning informing them of the fire that started when the school bus had an engine problem so the driver pulled over into a layby motocross track, and realised that the problem was worse than first thought.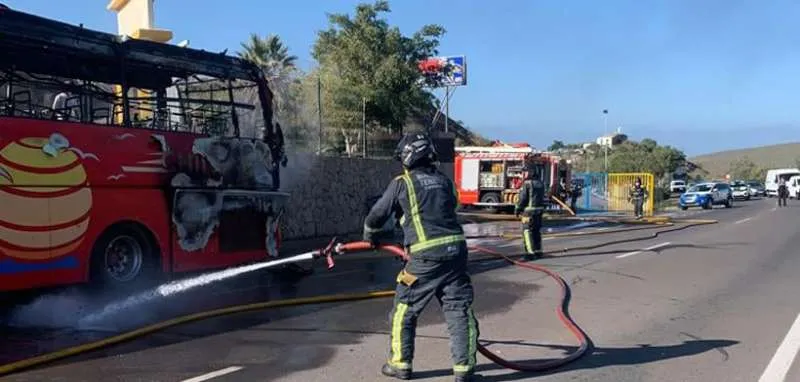 Seeing the flames he immediately evacuated the children from the coach as quickly as possible who were taken to a safe distance from the blaze, which was spreading quickly from the rear to other parts of the vehicle.
Fortunately, due to quick intervention from the San Miguel firefighters, it failed to affect the fuel tank at the front of the coach as they had the fire under control quickly at the side of the road.
According to medical personnel, no one was injured in the incident as all 29 children and the driver got off safely, the Guardia Civil were on hand to control traffic due to the burnt-out vehicle at the side of the road, and the firefighters continued to douse the coach with water to ensure the fire didn't reignite.
Other articles that may interest you...