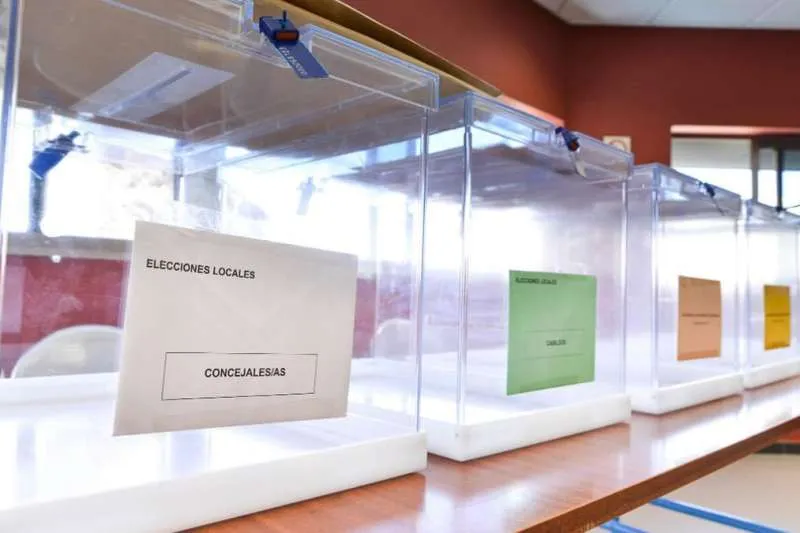 28M: 1.7 million people are called to vote at over 1,000 polling stations in the Canaries
A total of 1,778,285 people make up the census for the regional elections in the Canary Islands today out of just over 2.2 million total population. There are 1,616,173 for the insular elections and 1,660,678 for the local ones, with 2,943 tables distributed in 1,058 polling stations.
In addition to the 70 deputies for the Canary Islands Parliament, voters will elect the 157 councillors of the seven island councils (Cabildos) and the 1,402 councillors of the 88 municipalities (town halls), according to data provided by the Government Delegation in the Canary Islands.
At each polling station, there are four ballot boxes to submit your votes. Two of them are for representatives in the Canary Islands Parliament, as voters can elect representatives in their respective island constituency (61 of the 70 deputies), and also for the regional government (9 deputies).
The third box is for voting for Cabildo candidacies on your island, and the fourth is for your local council (town hall) mayor and councillors.
Regarding the electoral census, 1,778,285 people can vote in the regional elections, which is 57,307 more than in 2019. In the votes for the island cabildos, 1,616,173 people can participate, 42,574 more people than four years ago, and in the municipal elections, 1,660,678 people are eligible to vote, 41,877 more than in 2019.
The 2,943 tables that will be located in the 1,058 electoral locations are 118 more than four years ago. In the province of Las Palmas, there will be 514 electoral locations and in the province of Santa Cruz de Tenerife 544.
For Election Day, over 8,800 people will be working at the polling stations and another 2,943 as representatives of the administration in charge of collecting voting data from the electoral premises, in addition to the staff of the Government Delegation, electoral boards, and the Ministry del Interior. For the transmission of data from the electoral premises, 1,162 mobile electronic devices (tablets) will be used.
To ensure the day runs smoothly, there will be 4,767 members of the security forces, of which 2,177 are agents of the National Police, 2,000 of the Guardia Civil, 523 from the Local Police, and 67 of the General Corps of the Canarian Police.
Other articles that may interest you...