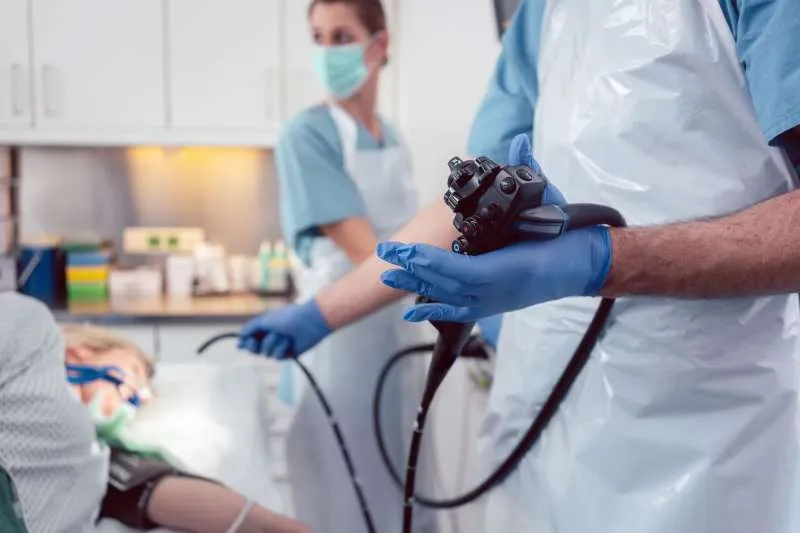 23,000 people are on hospital waiting lists for diagnostic tests in the Canaries
According to the Canary Health Service (SCS), 22,955 people are on waiting lists in the Canary Islands to have some sort of diagnostic test or scan in public hospitals, 67% of them (15,439 people), need an ultrasound (7,899) or an endoscopy (7,540). For these tests to be carried out, the average wait is now four months in the case of ultrasound or seven and a half months for endoscopies.
This is highlighted in the latest report from the SCS presented by the Minister of Health for the Canary Islands, Blas Trujillo, and the director of the SCS, Conrado Domínguez, who focused on the surgical waiting lists in which 30,702 people await on the islands, which is actually 8.2% less than six months ago.
The SCS publishes the waiting lists for seven complementary or diagnostic tests: computerized axial tomography (CAT), mammography, simple ultrasound, echocardiograms, magnetic resonance imaging (MRI), stress tests, and endoscopy.
In the Canary Islands, the longest wait is currently for endoscopies with a 228-day wait, which is 21.2 days more than in December 2021. And like then, the general hospital of La Palma is the one with the longest delay for this test with an average of 457 days (one year and three months).
In addition to endoscopy and ultrasound, 2,873 people are waiting for an echocardiogram, a test that takes an average of just over three months (121 days) to get an appointment for, a figure that rises to 146 days in La Candelaria (Tenerife), or is available in 45 days at the José Molina Orosa hospital in Lanzarote.
According to the director of the SCS, "an increase of almost two and a half thousand people in these waiting lists are related to the sixth and seventh wave of Covid. Even so, there has been a slight improvement in average waiting times overall, which have been reduced by one day to 143.5 days," he said.
On the other hand, the SCS also announced that113,515 people in the archipelago are waiting for external consultations, which is 3,046 people less than six months ago.
Dermatology displaces Ophthalmology as the most demanded specialty so far in 2022. Thus, 22,064 people are currently waiting for a Dermatology consultation which is 3,221 patients more than six months ago, while 21,853 are waiting for Ophthalmology.
Other articles that may interest you...