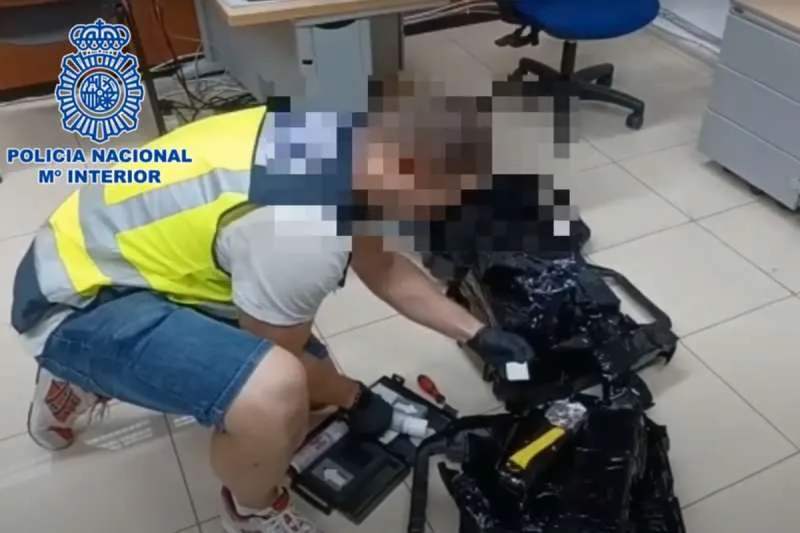 14 kilos of cocaine found in luggage of a 75-year-old at Lanzarote airport
The National Police have arrested three people in Lanzarote, after intercepting them at the Cesar Manrique airport and finding 14 kilos of cocaine worth 850,000 euros in their luggage.
A 75-year-old man was detained inside the airport terminal after officers found the drugs stuffed inside two speakers inside his cases because they flagged up on a 'hot' flight the man was on from Madrid, which he had got on as a connection from the Dominican Republic.
The other two, a 40-year-old male and a 38-year-old female, both from the Dominican Republic, were at the airport to meet him and take the drugs from him, but the police intercepted and arrested them.
During the arrests, they also confiscated three mobile phones and 1,000 euros in cash from the three detainees, who all have previous police records, and are charged with belonging to a criminal organisation that smuggles drugs from the Caribbean to Lanzarote, before being ordered straight into prison.