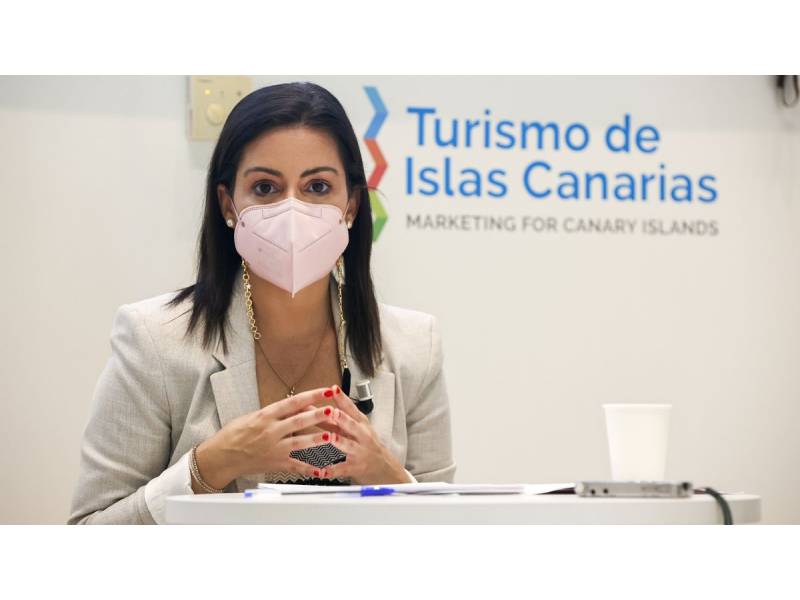 The Canary Islands celebrate Tourism Day with 'full confidence' in recovery
The Canary Islands celebrated World Tourism Day yesterday, which was postponed from September 27th due to the volcanic eruption on the island of La Palma. The main message that the event delivered was "full confidence in the recovery of the sector with very positive expectations," as highlighted by the Minister of Tourism, Yaiza Castilla, who presided over the event that took place in the Elder Museum in the capital of Gran Canaria.
Castilla said that "it is undeniable that we have started the recovery of tourism. 68% of Europeans intend to travel soon, and 52% are thinking about travelling to another country within the European Union." In addition, she indicated that "they have more money to spend on their holidays following the pandemic."
These indicators, together with the growth of air connectivity with the islands this winter, in which 7.8 million air seats are scheduled, "are very encouraging data to leave behind a stage in our lives that we are going to overcome successfully."
Her first words, however, were dedicated to La Palma, "La Palma is a differentiated tourist destination with great attractions that needs to continue its activity, even in such a complicated situation. And, consequently, the island has all our commitment."
In this sense, she announced that her department is preparing a series of urgent measures aimed at propping up the incipient recovery from the impact of the volcano regarding connectivity and winter season reservations."
Other articles that may interest you...