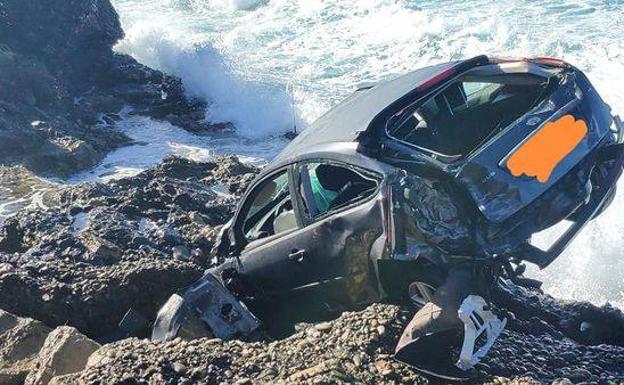 Man killed as car plunges down cliff in Pájara
A man got killed yesterday afternoon in the in the municipality of Pájara in Fuerteventura, when his car plunged down a cliff near La Solapa beach on the west coast of the island.
Emergency Services received a call alerting of the accident at 2.30pm, and a GES emergency helicopter, SUC ambulances, Pájara Fire-fighters the Local Police and the Guardia Civil were dispatched, with Local Police officers being the first to reach the wreckage at the bottom of the cliff.
When they got there, they saw that the driver had been flung out of the car, and wasn't showing any vital signs. The GES helicopter arrived seconds later and airlifted the body to an area where ambulances were waiting, and paramedics confirmed his death.
Other articles that may interest you...
The Guardia Civil have now taken over the judicial proceedings to investigate the cause of the accident. Initially it looks as though no other vehicles were involved in the accident.