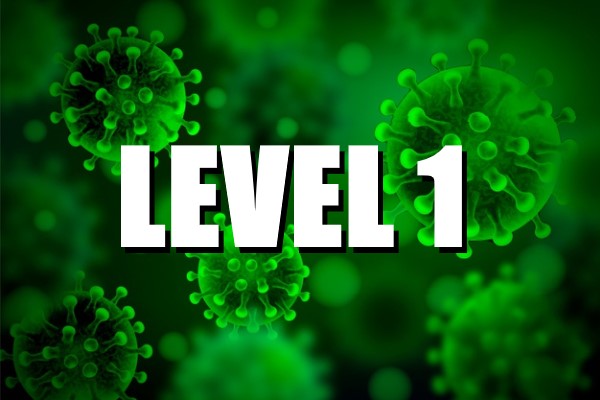 Level 1 restrictions: Fuerteventura, La Palma, El Hierro
The Governing Council agreed in its session yesterday (Thursday), new measures to contain Covid-19 that will be applied from 00:00 hours on January 11th (Monday), which will remain until January 24th (Sunday included), although they will be reviewed in the Governing Council next Thursday.
The new measures respond to the epidemiological situation of each island according to the Decree approved on December 23rd, which establishes three Levels of alert to avoid the transmission of the infection caused by SARS-CoV-2 in the Archipelago, and that will be applied in each territory depending on its Level of alert. The upward trend in the data does not yet reflect the impact of the holiday season, so this containment strategy should be maintained.
Taking into account the indicators of accumulated incidence of each island, traceability of the virus, and the data on healthcare capacity, the Canary Islands as a whole are at a risk Level that corresponds to an alert Level 2; although each island has a different position depending on its epidemiological evolution.
These are the restrictions in place for Fuerteventura, La Palma and El Hierro on Alert Level 1:
- Limitation of the freedom of movement of people at night. At alert Level 1, the freedom of movement of people is limited by a curfew between midnight and 6am every day.
There are exceptions to these limitations contained in article 5 of Royal Decree 926/2020, of October 25, such as the acquisition of medicines and health products in pharmacies; assistance to health centres; compliance with working conditions; professional, business, institutional or legal obligations, among others.
- Capacity between non-cohabitants in public and private spaces. The maximum number of people allowed in a group is 6. If the group includes both cohabiting and non-cohabiting people, it will also not exceed 6 people (not including children aged 6 and under).
- Specific measures for hotels, restaurants and terraces, bars and cafeterias. The number of diners per table is reduced to 6 people, and all establishments must be closed to the public before midnight (00.00 hours).
- On terraces or other outdoor spaces dependent on the establishment, activities that encourage interactions and not maintaining interpersonal safety distance or not wearing masks, such as dancing, audience participation, karaoke, etc. are prohibited.
- Sports practice. For group activities in the interior areas of sports facilities and centres where it is not possible to maintain a safety distance of 2 metres permanently, a maximum number of 6 people per group is allowed, including the monitor/instructor.
Other articles that may interest you...
- In addition, in outdoor spaces, team sports or those practices or exercises in which the maintenance of said distance cannot be guaranteed at all times, may not be practiced. For group activities in which it is not possible to maintain the safety distance of 2 metres permanently, a maximum number of 6 people per group is allowed, respectively, including the monitor/instructor.
- Public transport. Surveillance of urban land transportation will be reinforced at peak times to avoid crowding. At peak times, try to avoid using public transport for non-essential or postponed trips. It is recommended to increase the frequency of public transport schedules, ensuring adequate ventilation and compliance with preventive measures, which include not eating or drinking and using masks correctly.