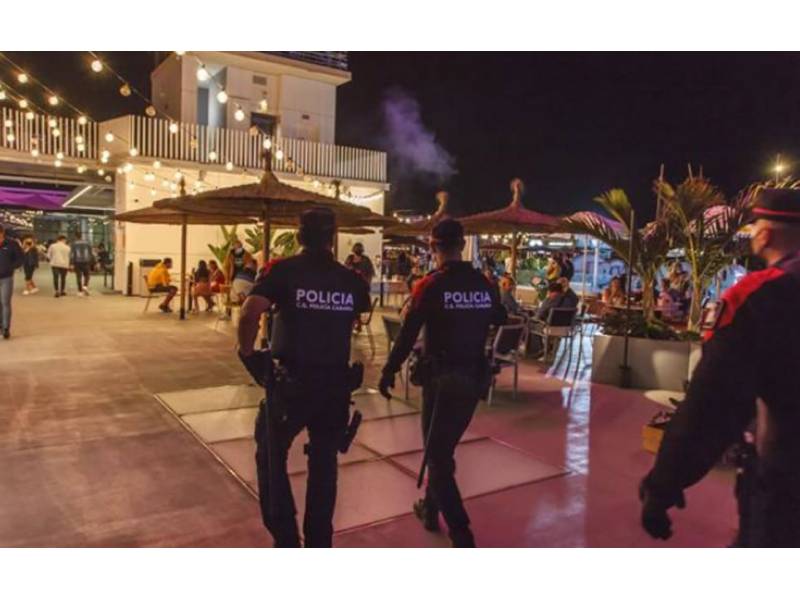 Large police deployment for festivities and crowds in Gran Canaria
Gran Canaria saw a large deployment of the National and the Canarian Police in the south of the island over the weekend, where different parties and gatherings were disbanded, although there were no major incidents. It was necessary to intervene to enforce anti-covid measures at various points in tourist areas, and check licences of some venues to see if they were allowed to be open or not.
This weekend was the first with no state of alarm for over six months, which has also seen an extension of opening hours until midnight and no curfew, so police were prepared to be out in force to ensure there was no problems.
They had to intervene in the Yumbo Centre in Playa Del Ingles, where hundreds of people had gathered, most of them foreigners, to celebrate 'pride' until they were dispersed by the National Police, who also checked some venues in centre for licences, capacities and general health regulations.
Pride is normally held at this time of year, but has been suspended, hence the intervention. A press release states that some fines and sanctions were issued, but no major incidents were reported, and police said that generally everyone was respecting the rules, and the job that they have to carry out.
They were also present at Holiday World in Maspalomas where after the bars had closed there were people celebrating the end of the curfew without masks and without respecting the rules of social distancing and the maximum number of people allowed to gather, as established by the Health Authorities to prevent the spread of the Covid-19 pandemic.