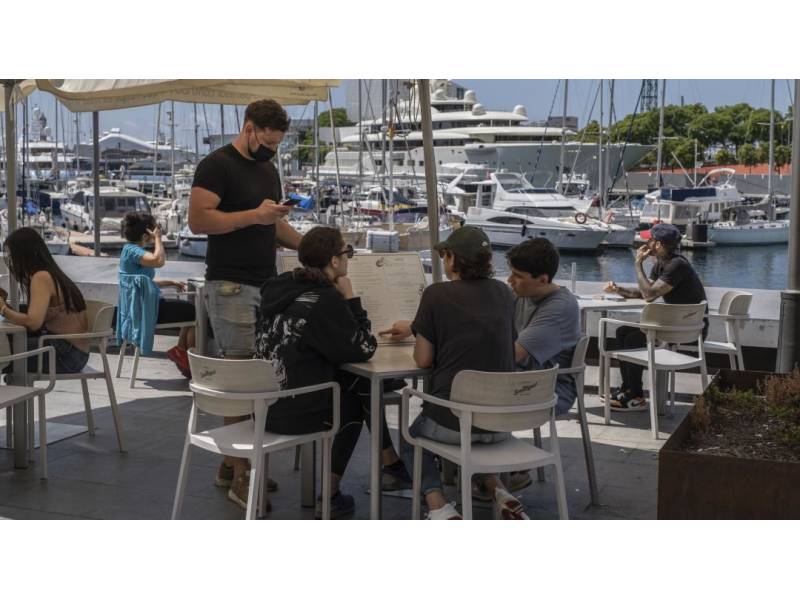 Gran Canaria drops to Level 1 restrictions, Tenerife and Lanzarote stay at Level 2
The good evolution of the pandemic in Gran Canaria has led to the island placed it on a green traffic light with Level 1 restrictions as they now have a low risk for coronavirus. Now, as in Fuerteventura, El Hierro, La Gomera, and La Palma, groups of up to ten people can meet both in the public and private, the closing time for hospitality is the same at midnight, but the outdoor terraces may have full capacity occupied and in the interiors, 75%.
In addition, if sitting inside a bar or restaurant, a maximum of six people per table and groups of up to four at the bar are allowed, with tables of 10 outside. In fact, with level 1, the capacity for practically all activities, such as gyms and cultural shows, increases and the door opens to holding mass events with prior authorization.
This was the only change of alert level in the islands yesterday by the Governing Council in its weekly review, the rest of the islands maintain their levels, with Lanzarote and Tenerife now the only territories in alert Level 2, which is medium risk.
Vaccination:
Regarding vaccination, the Governing Council analyzed the supply and inoculation data, which "allows us to maintain the prognosis that at least 70% of the target population, those over 16 years of age, will be vaccinated in summer." The Government spokesman, Julio Pérez, described the online appointment request system as a "spectacular success", which has already processed more than 250,000 applications and has given out more than 100,000 appointments to people of all ages in the archipelago to be vaccinated.
The system issues appointments up until July 31st at the moment, depending on age group, so that the youngest will be the last to be inoculated. In fact, there are already teenagers and twenty-somethings in the islands with their date marked on the calendar to be vaccinated in July.
The acceleration of vaccination is also possible because the arrival of supplies has stabilized to meet the objectives. Thus, Pérez reported that in the next four weeks the archipelago will receive another 650,000 doses of the different vaccines.