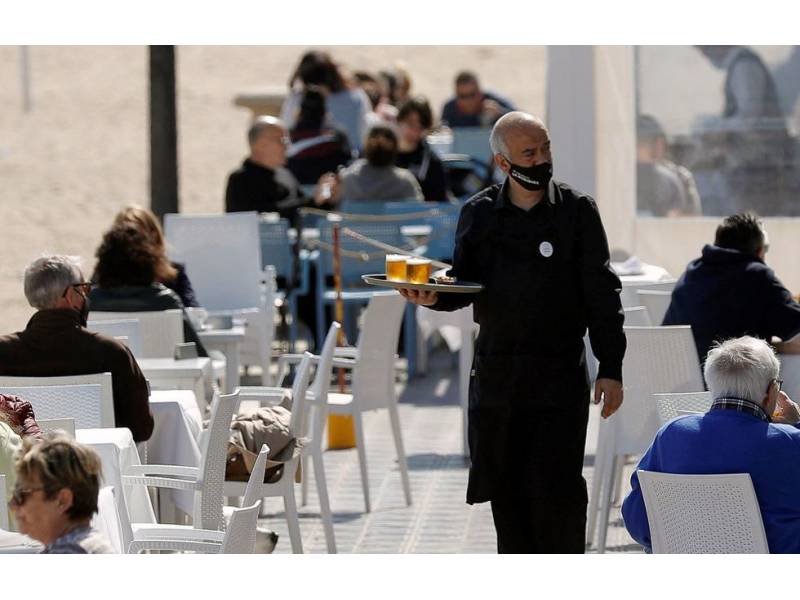 Fuerteventura enters Level 3 until December 16th
The island of Fuerteventura has moved to Level 3 today due to the evolution of its epidemiological indicators, decided in the Governing Council meeting last Thursday, in the weekly update of the health alert levels, and based on the epidemiological report of the General Directorate of Public Health, on the evolution of health indicators for Covid-19 in the Canary Islands.
The level change came into effect at 00:00h this morning (Monday) and will continue until midnight on December 16th at the earliest, being subject to periodic revaluations during the next ten days.
With this change in level, the measures established for Level 3 in Decree-Law 11/2021, of September 2nd, will be applicable. Among the main general measures, general capacities, except for those activities or services in which it is individually stated, are maintained at 50% of the capacity outdoors and 33% indoors.
Regarding the measures for hospitality, at alert level 3, 75% of the authorized capacity in outdoor terraces, and 40% in indoor spaces, cannot be exceeded. The maximum occupancy per table will be 6 people and complete closing is established at 1.00am.
The number of people allowed to meet in a group, in public, private, or at home, is limited to a maximum of six people (except cohabitants). In the event that the group is made up of cohabitants and non-cohabitants, the maximum number of people established (6) will not be exceeded.
At alert Level 3, the practice of non-federated physical and sports activity in sports facilities and centers will have a capacity of 50% outdoors and 33% indoors, in maximum groups of six people, except cohabitants. Close combat or other activities that require continuous interpersonal physical contact with the opponent are not allowed, e.g. boxing, sparring, etc.
Other articles that may interest you...
During sports activity, the inter-personal distance of 2 metres will be maintained and the use of a mask is mandatory, except for the exceptions provided in article 9 of the Decree-Law.
Visits to health centres, at alert Level 3, are suspended, except for minors, pregnant women, or terminal patients, and when at the discretion of the physician it is considered necessary.
In regular land, urban and metropolitan public transport the capacity will be 50%.
Despite the worrying evolution of infections in the Canary Islands as a whole, the Government of the Canary Islands is reluctant to raise the level of the capital's islands, Tenerife and Gran Canaria. They believe that the application, from December 10th of the Covid certificate in hospitality and nightlife, will help to contain the rebound in infections.