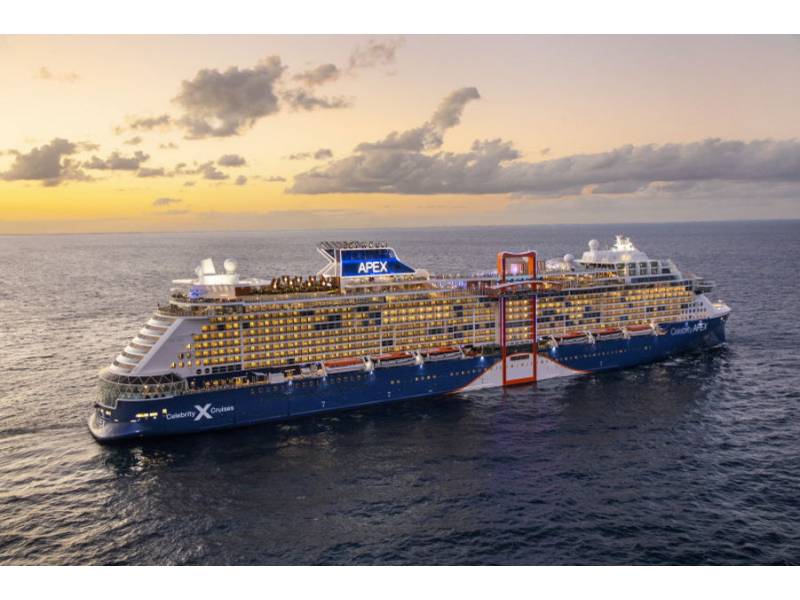 Cruise passengers return to the Canary Islands in Tenerife and Fuerteventura
The cruise season has restarted this weekend in the Canary Islands with the arrival of two ships from P&O and Celebrity Cruises in Tenerife and Fuerteventura, where the passengers will be allowed to return to the streets, cafeterias and shops of the two islands, not in 'bubble' groups but always with all the health protocols in place.
3,800 passengers are on board P&O's Iona which has stopped over in Puerto del Rosario, and 1,200 are on the Celebrity Apex which made a quick stop from 8am to 5pm in Santa Cruz before continuing its journey to Florida.
The Celebrity Apex spent eight hours docked in the port of Santa Cruz, is 306 metres long and has a capacity of 3,000 passengers, although the 1,211 tourists who are travelling onboard it, are having exquisite treatment thanks to the 1,029 crew.
The next ship of the new season that will come to the archipelago, is the 'Silver Shadow', which will dock on October 31st in Fuerteventura and then go to Las Palmas de Gran Canaria.
With more ships scheduled for November, the Department of Tourism for the Puerto del Rosario City Council plans to launch a gastronomic and artisan market on the days these ships arrive to the island to publicize local produce and products. In addition, it will offer cruise passengers all the tourist information on board by means of a QR code, with all the data of interest and landmarks of the municipality, in an accessible way and so that they have a unique stay.
However, in Tenerife cruise passengers couldn't enjoy the open-top bus and tourist train service of the city, as they are still waiting to be reactivated with the return of the tourists.
In the meantime, the city council is to carry out an awareness campaign about Santa Cruz as a safe destination for cruise passengers, to encourage them to get off the ship and enjoy all the facilities the city has to offer.
Other articles that may interest you...