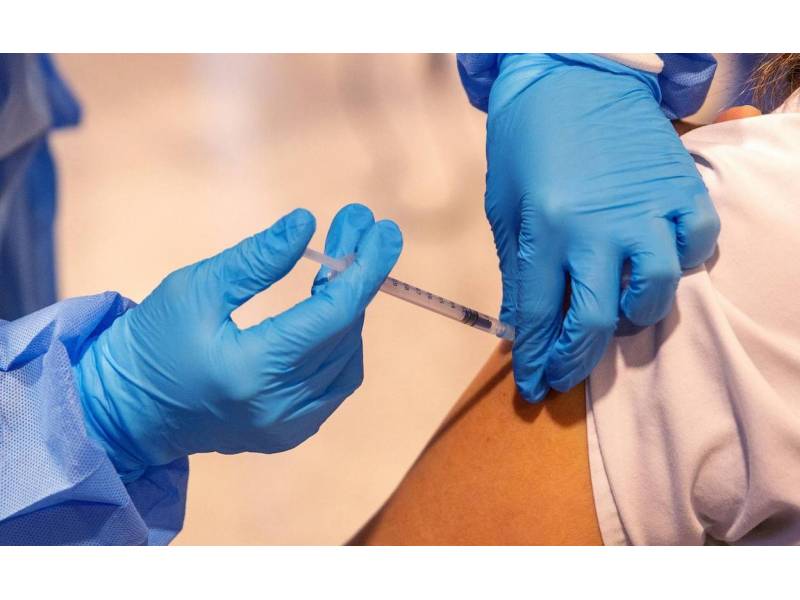 Covid update: 159 new cases and two Covid deaths in the last 24 hours
According to the latest update from the Ministry of Health, there have been 159 new cases of coronavirus detected in the Canary Islands in the last 24 hours, of which 74 are in Tenerife, 43 are in Gran Canaria, 22 in Fuerteventura, 18 are in Lanzarote, and 2 in La Palma. They have also reported two Covid related deaths of a 76-year-old man in Tenerife and a 75-year-old woman in Gran Canaria, both suffered from previous pathologies and were admitted to hospital.
98,936 people have now had Covid in the Canary Islands and there are currently 1,751 active cases with 125 Covid patients in hospital wards, 20 in ICU and 1,606 in home isolation.
Delta Plus variant detected:
The Ministry of Health has also notified of the first case of the Delta Plus variant of Covid in the Canary Islands. The index case is a health professional in Tenerife, linked to a family outbreak with no history of recent travel in any of the people affected by the outbreak, meaning that it must have been imported.
The infected person is fully vaccinated and has not required hospital admission at this stage and is in isolation. The so-called Delta Plus variant (AY.4.2) is a sub-lineage of the Delta variant (B.1.617) of SARS-Cov2, and unlike the latter, it has not been seen to be more dominant than the other variants so far.
However, more time will be needed to know its evolution for sure, to determine if its incidence in the islands will increase, although, given the data evolution obtained in other countries where it is present, it is not expected to become a dominant strain.
Booster jabs update:
SCS vaccination teams have now administered 55,266 booster doses of the Covid-19 vaccines to residents and staff of nursing homes and social health centres, while progress has been made in those over 70 years of age, large dependents, primary caregivers and vulnerable people.
Regarding vaccination, the 30-39-year-old group is a big concern for the Ministry of Health, as only 66% have had one dose, and only 62% have been fully vaccinated; while in the group of 20 to 29 years old, 62% have had one dose, and only 58% have immunity.
Meanwhile, in the age group of 40 to 49 years old, 60% have at least one dose and 79%, are fully vaccinated as the Janssen single dose are included, with mostly under 45's that haven't been inoculated. However, among adolescents aged 12 to 19 years, 79% have had one dose and 77% are fully vaccinated.
Data for Saturday 13th November 2021:
(updates are against yesterday's figures)
New cases: 159
Tenerife: 74
Gran Canaria: 43
Fuerteventura: 22
Lanzarote: 18
La Palma: 2
La Gomera: 0
El Hierro: 0
Current Incidence rate (IA7): 49.31
(Cases last 7 days: 1,074)
La Gomera: 92.26
Fuerteventura: 75.17
Lanzarote: 59.05
Tenerife: 53.41
Gran Canaria: 42.43
La Palma: 14.38
El Hierro: 0.00
Current Incidence rate (IA14): 80.42
(Cases last 14 days: 1,752)
La Gomera: 133.78
Fuerteventura: 119.43
Lanzarote: 93.06
Tenerife: 81.41
Gran Canaria: 75.74
La Palma: 34.75
El Hierro: 0.00
General:
Covid patients in hospital: 125 (-1)
Covid patients in ICU: 20 (-2)
Home isolation: 1,606
R number: 0.93 (needs to be below 1)
PCR test positivity rate: 5.80% (should be below 4.5%)
Deaths last 24 hours: 2
Tenerife: 1 (584)
Gran Canaria: 1 (344)
Total deaths: 1,021
Vaccination: NO UPDATE TODAY
Total administered: 3,202,728
Fully vaccinated: 1,666,708 people (85.00%)
One dose: 1,688,496 people (86.11%)
Target: 1,960,774 (population over 12 years old)
Medical Discharges in last 24 hours: 42
Lanzarote: 15
Tenerife: 13
Gran Canaria: 9
La Palma: 5
La Gomera: 0
Fuerteventura: 0
El Hierro: 0
Total Active cases per island:
Total: 1,751
Tenerife: 813 (+60)
Gran Canaria: 628 (+33)
Fuerteventura: 166 (+22)
Lanzarote: 101 (+3)
La Gomera: 22 (-)
La Palma: 20 (-3)
El Hierro: 1 (-)
Municipalities with most active cases in each island:
498in Las Palmas (Gran Canaria)
456 in Santa Cruz (Tenerife)
99 in Arona (Tenerife)
97 in La Laguna (Tenerife)
87 in Arrecife (Lanzarote)
77 in Puerto del Rosario (Fuerteventura)
69 in Adeje (Tenerife)
68 in San Bartolomé de Tirajana (Gran Canaria)
57 in La Oliva (Fuerteventura)
27 in Granadilla de Abona (Tenerife)
24 in Santa Lucia de Tirajana (Gran Canaria)
10 in Mogán (Gran Canaria)
9 in Telde (Gran Canaria)
8 in Guia de Isora (Tenerife)
6 in Santiago del Teide (Tenerife)
5 in Puerto de La Cruz (Tenerife)
3 in San Miguel de Abona (Tenerife)
(Please note this is not all municipalities, it represents the most infected and tourist areas)