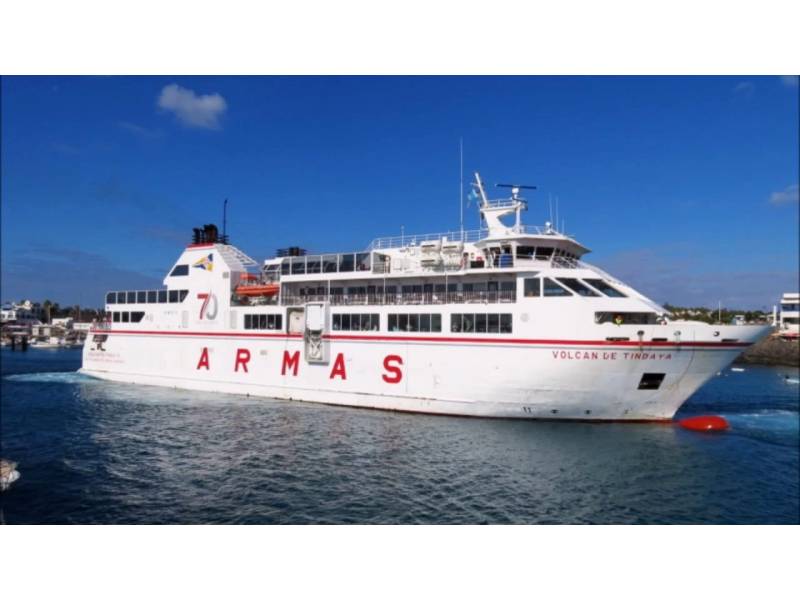 Armas will start operating from the new port of Playa Blanca on Wednesday
Trasmediterránea have confirmed that they will start operating from the new dock at the Playa Blanca port on the south coast of Lanzarote, from this Wednesday, December 22nd. The change of operating dock for the Volcán de Tindaya ferry will take place today after completing the day's sailings, the ship will stop at its new home to carry out the final tests of the boarding ramps, before its first daily departure from the new dock on Wednesday.
The works to expand the port of Playa Blanca, the link between the south of Lanzarote and Corralejo, in the north of Fuerteventura, have been fundamental due to the need to improve the safety of the current port's operations, promote competition by welcoming new operators, and have suitable berths for cruise ships.
The expansion works have made it possible to improve the uses of the port, which has been achieved through the design of a new dock, essential to provide shelter for three new docks for ferries, such as the Volcán de Tindaya ferry, as well as tourist cruise ships.
Overall, the area of the port has increased from 91,470 square metres to 205,569 square metres. In addition, there is a new 2,300-square-metre maritime station, with a shopping area, as well as new esplanades for boarding, and bigger parking areas.
Other articles that may interest you...