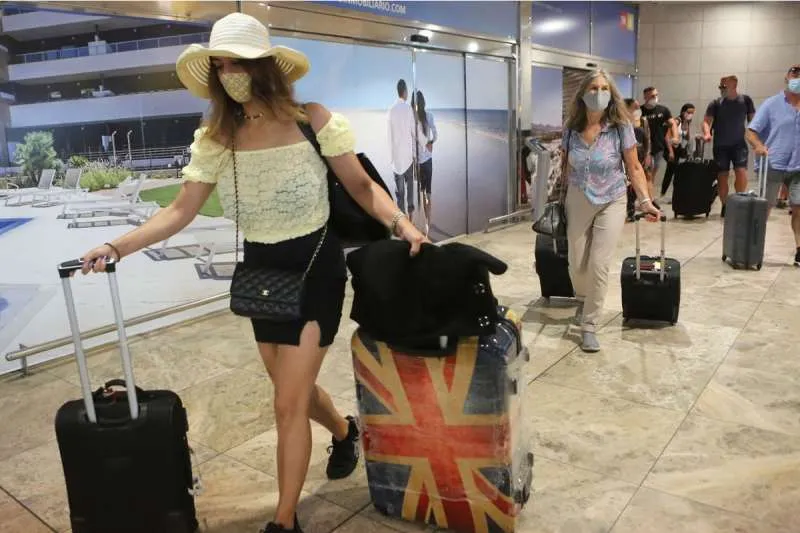 UK travellers can now enter the Canary Islands with a Covid recovery certificate
The Spanish Government have made an update in the Oficial Boletin (BOE) that now allows travellers from third countries over the age of 18 to enter Spain, including the Canary Islands, with a valid recovery certificate with Covid without being fully vaccinated. At the same time, they have extended the limitation if not vaccinated until the end of March.
At first, it wasn't fully clear whether or not this included travellers from the UK, but the British Government have just updated their travel website showing that it does.
This means now that UK holidaymakers can come to the Canary Islands if:
- Over 18 and fully vaccinated at least 14 days before arrival in Spain. Two doses are valid for 270 days from the second dose. Booster dose valid indefinitely.
- Over 18 with a recovery certificate proving that you have recovered from Covid-19 in the last 6 months. You can also use a medical certificate or recovery record to prove your Covid-19 status on entry to any area of Spain, as long as it shows evidence of the diagnostic test from which the recovery certificate derives
The recovery certificate must include the following information:
1). Name and surname of the holder.
2). Date of first positive diagnostic test result for SARS-CoV-2.
3). Type of test performed.
4). Issuing country.
- Over 12s and under 18 years old can enter Spain by presenting proof of full vaccination, or a valid recovery certificate, or documentation certifying that they have undertaken a Covid-19 nucleic acid amplification test - NAAT (PCR or similar) within 72 hours before arrival in Spain. Antigen tests are NOT accepted.
- Children under 12 years old are exempt from vaccination, recovery certificate, or any tests to enter the Spanish territory when accompanied by an adult.
It is also important to remember that travellers of any age, including children under 12 years old, travelling by air or sea must fill in and sign an online Locator form no more than 48 hours before travel in both directions, ie when going to Spain and returning to the United Kingdom.
Other articles that may interest you...