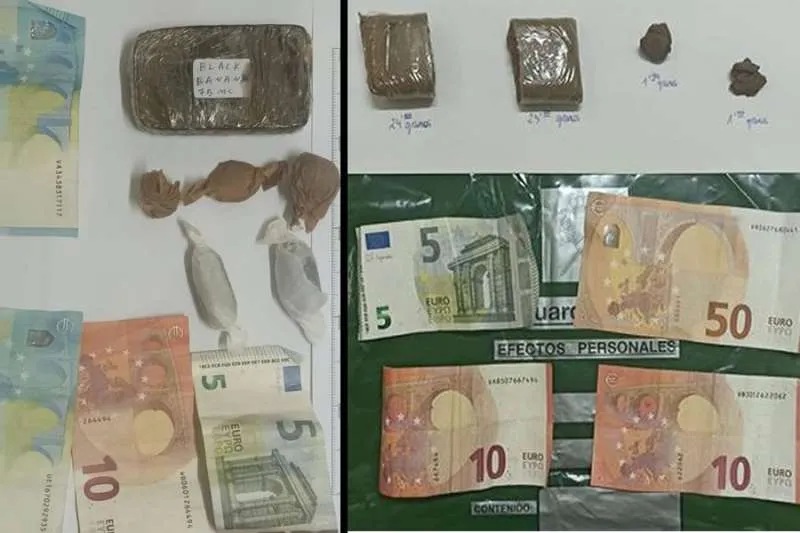 Two drug dealers arrested in Las Chafiras and San Isidro
The Guardia Civil have arrested two people in Las Chafiras and San Isidro for drug offenses in two different incidents, one at a police checkpoint and the other they witnessed dealing in the street.
In the first incident, they stopped a vehicle at a standard checkpoint in Las Chafiras and asked the driver to open his car window so they could see his documents.
When he did, a strong smell of marijuana came from the car and the driver acted very nervously towards the officers which led them to be suspicious that he was hiding something.
Due to this they carried out an inspection of the car and found 130 grams of hashish in wraps prepared to sell, so proceeded to arrest the man who admitted to selling the substance.
The second arrest occurred in San Isidro when agents observed a transaction taking place with someone selling hashish in the street, although quick intervention from the National Police interrupted the sale.
In this instance, they caught the dealer red-handed and arrested him in possession of 50 grams of hashish.
The detainees, along with the police reports and the seized narcotics, have been passed to the judicial authorities at the Courts of Granadilla de Abona.