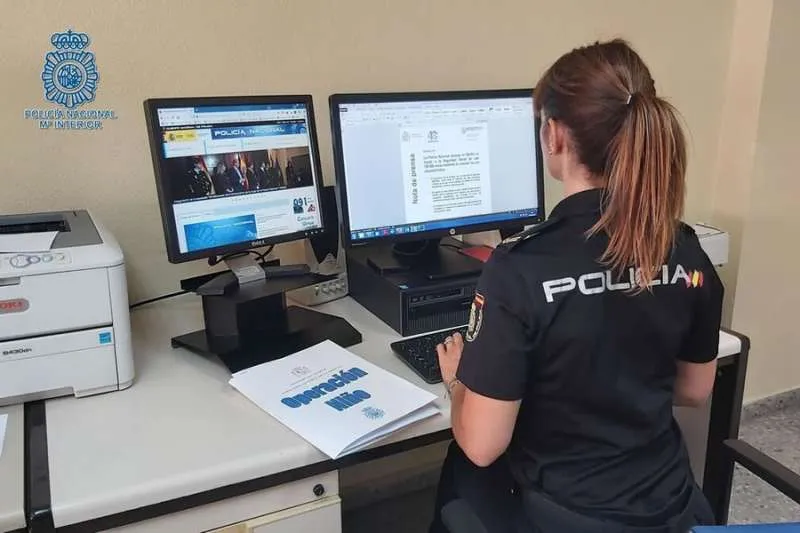 Two arrested in south Tenerife for giving work contracts to defraud the Social Security
The National Police have arrested two people in the south of Tenerife who set up a fictitious company purely to give contracts to people to make them legal, or so that they could obtain administrative or social benefits, defrauding the department of Social Security of more than 21,000 euros in the process.
In a press release yesterday, Saturday, they confirmed that a man and a woman aged 45 and 46 respectively, had been arrested after being investigated for fraud and finding eight people who have received benefits via contracts they issued.
The detainees are the sole shareholders and administrator of the company that has no apparent activity, except giving contracts to people for which they charged 250 euros as a setup cost and then a monthly fee for keeping them on contract so that they could be 'legal' or get benefits.
So far police investigators have identified eight people who have obtained 21,000 euros worth of benefits via contracts from this company but are now investigating several others apparently 'employed' in the same way.
The Social Security department are also investigating companies that have several employees on low hours contracts for possible fraud, particularly since the pandemic, as it is against the law to be on a part-time contract and work full hours, and very often just unfeasible to survive on the number of hours and nomina amount declared against the cost of living, or the lifestyle people are maintaining.