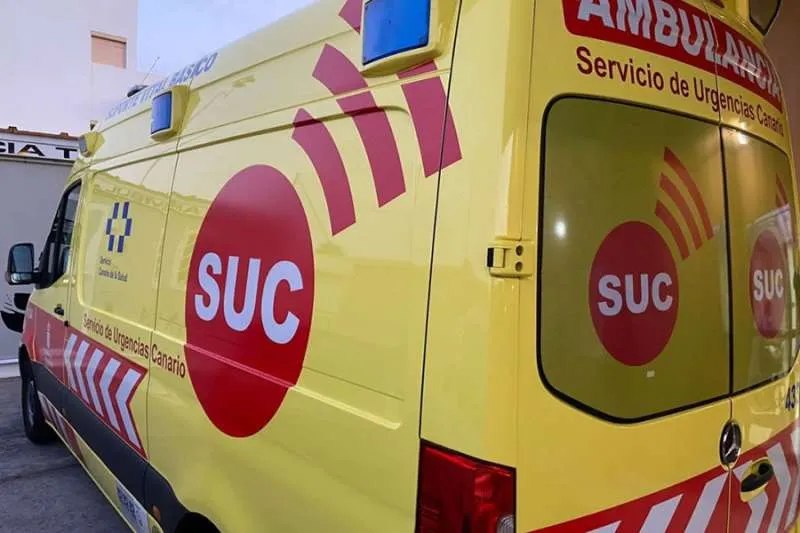 Three people injured in a gas explosion in a hotel in Playa Las Americas
The Emergency Services Coordination Centre (CECOES) have reported that they received an alert today at midday, informing them that three people had been hurt in an explosion in a kitchen on a hotel complex on Calle Luis Díaz de Losada in Playa Las Americas in the south of Tenerife.
Emergency resources were immediately dispatched to the hotel and SUC paramedics were the first on the scene to assess three people injured in the blast, but fortunately only one needed to be taken to the Quirón Costa Adeje Hospital due to burns to his hands and arms.
The other two people were suffering from intoxication due to smoke inhalation, and from anxiety caused by the incident, however, after being evaluated by the SUC, they chose to sign voluntary discharge papers.
At this stage, the hotel hasn't been named but fire-fighters who have inspected the structure of the affected area, say that on first analysis it looks like it was caused by gas accumulation. Calle Luis Díaz de Losada is the road that runs from the roundabout by the Zentral Centre to Tenerife Royal Gardens.
The National Police are now in charge of the corresponding proceedings and the kitchen will remain closed until it is passed by inspectors and engineers for safe use.