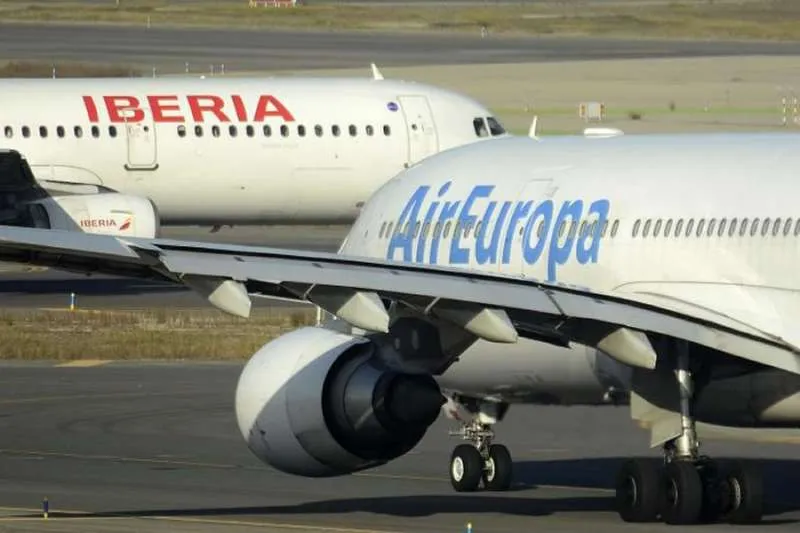 The price of plane tickets to Spain have increased by up to 40% for the summer
Spanish airlines warned weeks ago that if the price of kerosene continued to go up, a rise in the price of flight tickets would be inevitable. With the price of a barrel of crude oil reaching $108 and the price of kerosene doubling in the last year, the airlines are now starting to transfer these costs to passengers.
Since the war in Ukraine broke out, prices have risen slightly, but for the summer the rise is between 30% and 40% compared to 2019, especially on routes between the Canary Islands and mainland Spain, according to airline representatives.
The increase in cost now means flight prices of more than 200 euros for a return ticket in July for a Canarian resident who wants to travel to the north of Spain with Iberia, Binter, or Air Europa. If the trip is to Madrid, the price ranges between 120 and 180 euros for residents who qualify for 75% discount on their rate.
However, if we focus on national tourists that want to spend this summer on the islands, the cost of tickets reaches 600-800 euros per person for a round trip.
All airlines have insurance policies that protect them from price increases, but not forever. The cover goes down as the months go by, forcing them to adjust prices, in this for the summer season ahead. The fuel tax, known by the IATA code 'YQ', has also risen by 15% across the board.
The manager of the Canarian Association of Travel Agencies and Tour Operators (ACAVYT), José Luis de La Rosa, confirms that the biggest increase in rates internally will be felt on trips between mainland Spain and the Canary Islands, because strong demand for these routes is expected this summer in both directions.
Regarding flights to the Canary Islands from European destinations, he says that the rise in ticket prices will depend on demand, and will not be as severe. "Tourists have money saved but are still on alert. Raising prices too much will discourage bookings" he points out. De La Rosa's forecasts coincide with the evolution of international air connectivity over the last two months, which has fallen. He concluded by advising early booking of flights as cheaper tickets are released first, and prices go up sharply when a plane is 80% full.
At the end of February, the airlines had 7.5 million international flight seats scheduled to the Canary Islands, which was 10% more than in 2019. Now, that forecast has been cut to 7.3 million, still 7.6% more than before the pandemic.