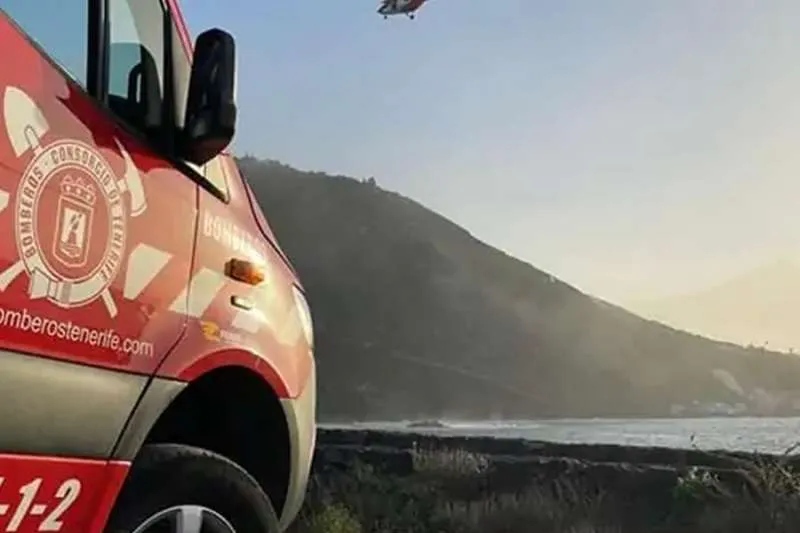 The fire brigade rescue an injured man from rocks on the coast of Costa Adeje
The Emergency Services Coordination Centre (CECOES) have reported that a man was rescued by firemen yesterday morning, after falling into a rocky area on the coast of Costa Adeje in the south of Tenerife, sustaining a serious head injury in the fall.
They received an alert at 9.40am informing them that a man, a tourist in his 50s, had suffered a fall and needed medical assistance. CECOES immediately dispatched the necessary resources to the area including the fire brigade (URE) and a GES rescue helicopter.
The helicopter was the first to arrive at the scene and see the location of the injured man, in an area too dangerous to access by air. Because of this, the Special Rescue Unit of the fire brigade had to rescue him by land, going across very treacherous rocks at the edge of the sea, managing to reach him and take him to safety on a stretcher where medical personnel were waiting to treat him.
After assessing the severity of his head injury and stabilising him, the injured man was transferred to the Hospiten Sur Hospital for urgent treatment.