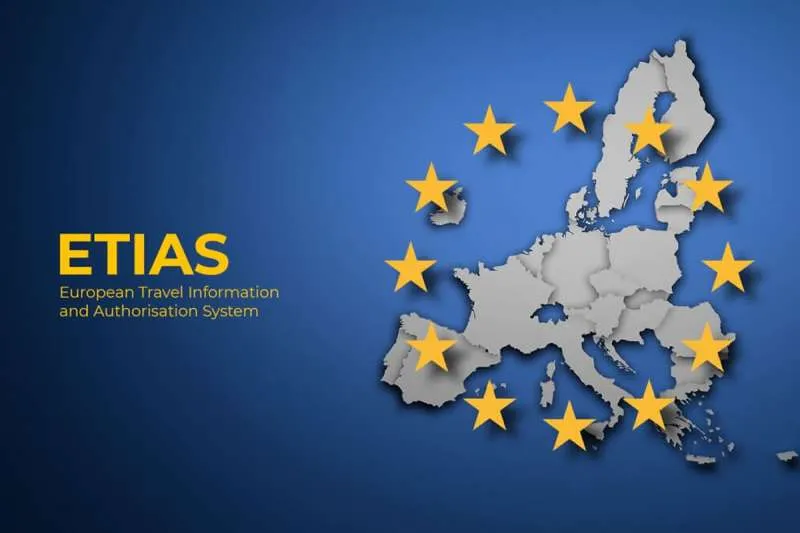 The EU delays the launch of the ETIAS until November 2023
The European Union are postponing the launch of the ETIAS (European Travel Information and Authorization System) for another six months until November 2023. The travel authorization had been scheduled to become fully operational in May, but without any warning, the EU Commission has updated the date to November instead.
"ETIAS is expected to be operational in November 2023," the Commission confirmed, after updating the information on the Migration and Home Affairs web page under which the ETIAS is under.
The ETIAS is a travel authorization that over 1.4 billion travellers from over 60 countries, including Americans, Britons, Albanians, Australians, Canadians and more, will have to obtain before their trip to EU and Schengen area countries. Travellers from these countries can currently travel to the EU visa-free, as there is a visa-free arrangement in place with the EU.
The scheme was first set to become effective during 2022 and then was postponed until the end of this year. After that, the date was moved to May 1st 2023, and now it has been pushed back for another six months to November 2023, without, at the moment, any prior notice or reasons why.
MANY BRITS WRONGLY BELIEVE THIS IS A TRAVEL VISA:
The requirement has raised lots of criticism, particularly from people in the UK, where many believe that the ETIAS is equal to a travel visa. In fact, ETIAS could not be more different than a visa, as travellers who need to obtain it only need to fill in a short form online and upload a scan of their passport.
The fee for an ETIAS is only 7 euros and is paid online. There is no requirement for an appointment at an EU embassy or for providing biometrics.
Though the majority of Britons think the ETIAS is a bit excessive for them, some travel experts believe that it will ease delays at the borders between the EU and UK.
"Having an ETIAS means that Britons will be able to skip some of the checks they undergo now, as all their information will be available in their ETIAS. Border guards won't even have to ask the questions that they ask now," says Besart Bajrami of SchengenVisaInfo.com.
The UK is also working on a similar scheme that will be called the Electronic Travel Authorization (ETA), and will process nearly 30 million applications each year. Other world countries also have such schemes in place, including the US, which asks travellers from about 40 countries to obtain an Electronic System Travel Authorization (ESTA) to travel to the country visa-free for tourism and business purposes.