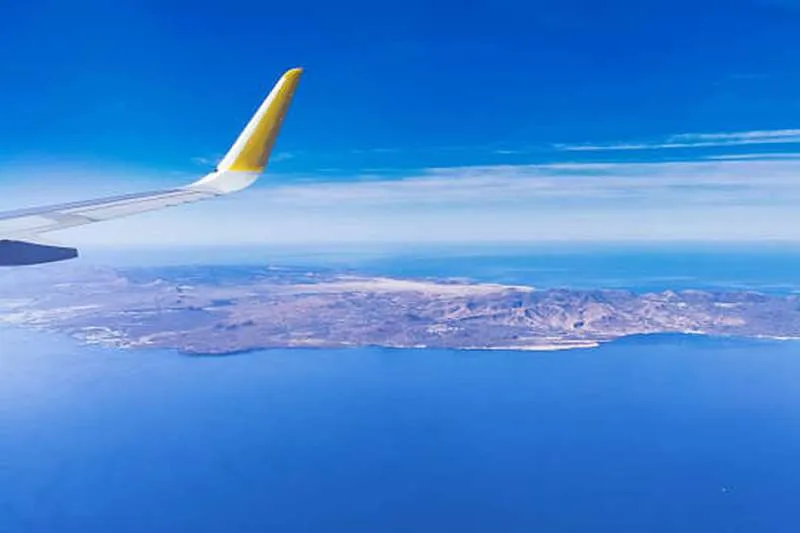 The Canary Islands increases air connectivity to almost 2,000 flights a week this summer
The Canary Islands will increase its air connectivity this summer with 1,929 weekly flights from 122 airports in 28 countries, which is 196 more than in 2019, the pre-pandemic year, as announced by the Minister of Tourism for the Canaries, Yaiza Castilla, at FITUR (the Madrid International Tourism Fair).
Some routes have disappeared due to the war in Ukraine including from some airports in Poland, Russia, and Germany, but new connections will emerge from Iceland, Slovakia, and the United States. There will also be added routes from France, Italy, mainland Spain, and some alternative German cities.
The Canary Islands delegation has had meetings with all major operators at FITUR, including Iberia Express, Booking.com, Lufthansa, eDreams, Air Europa, TUI, easyJet, Ryanair, Eurowings, Jet2, Vueling, and Expedia, among others.
In all these meetings, sustainability and the reduction of CO2 emissions have been addressed as a primary issue, with the calculation of the carbon footprint of each airline that operates with the Canary Islands, and airlines' incorporation of new aircraft to reduce it.
In addition, their strategy for converting seats into passengers has also been outlined, as planning routes and schedules is one thing, but bringing full planes is another.
"We enjoy high connectivity that allows us to guarantee the influx of tourists, although we have to work hard to fill those planes and, for this reason, we met at Fitur with the main airlines and tour operators, to reach promotion and co-marketing agreements", Castilla said.
During 2022, Turismo de Islas Canarias marketing had a reach of almost two billion advertising impacts, 119% more than the previous year. In addition, more than 9,000 ad groups were developed, 70% more than in 2021, in 20 markets and targeted at 15 different reasons to travel.
"This is the greatest proof of our unprecedented commitment to attracting customers from different markets and different segments, with which we have recovered our tourism and increased profitability," Castilla assured.