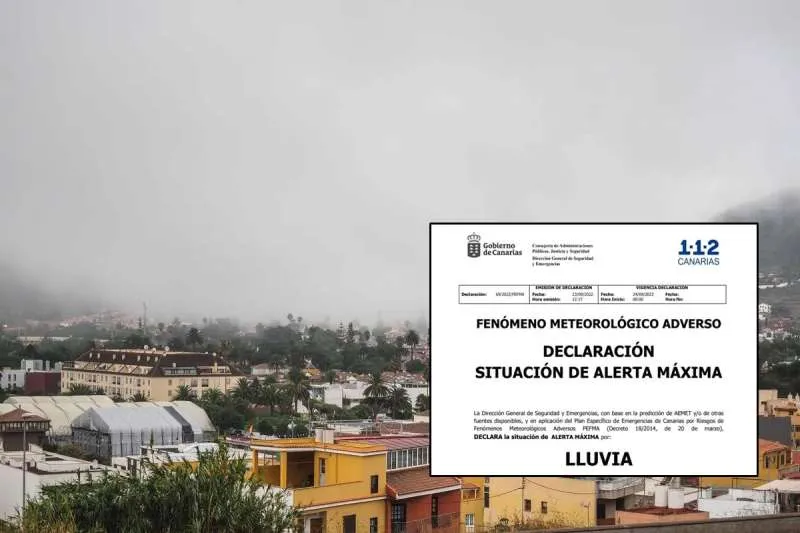 The Canary Islands are on maximum storm alert for this weekend
The Canary Islands Government has declared the maximum alert in the archipelago due to the forecast of intense rains due to a tropical cyclone that will pass next to the Canary Islands, presenting a scenario of "a tropical depression".
Specifically, they point out that a large area of ​​low pressure, located to the south/southwest of the Canary Islands, is producing a large area of ​​rain and electrical storms. Conditions are forecast to be those needed for the development of a tropical depression.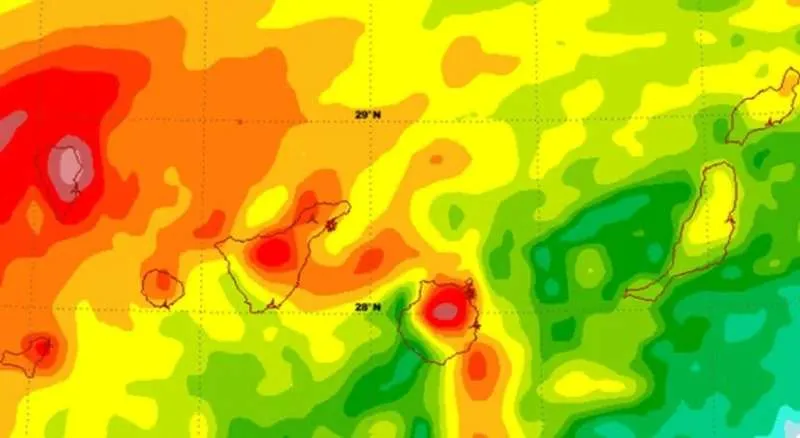 The adverse weather will begin to affect the western islands, ie El Hierro, La Gomera, La Palma, and Tenerife, first, before spreading east to Gran Canaria and then Fuerteventura and Lanzarote throughout the weekend.
On Sunday intense rainfall is expected, which can be very strong (up to 30mm in 1 hour) with accumulations of 100mm every 12 hours, and may accumulate more than 150 mm of water during the next three days in some points of the western islands and Gran Canaria.
Other articles that may interest you...