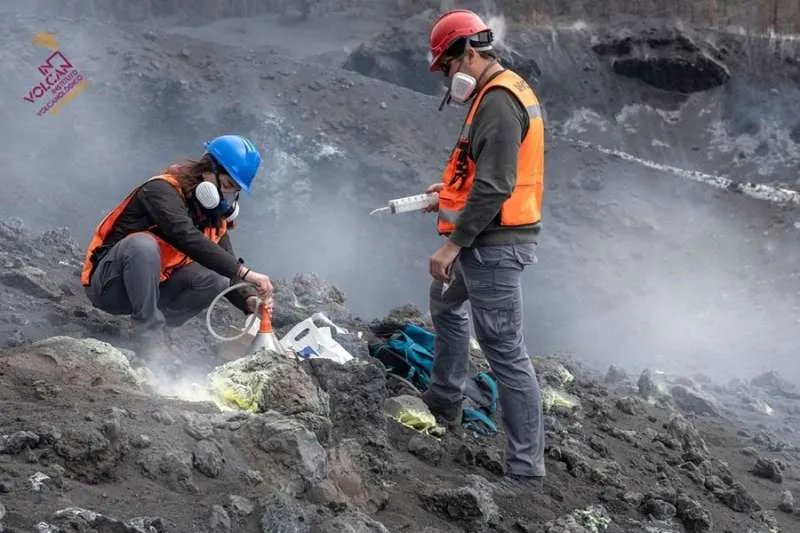 The Canaries register 103 earthquakes in six days, the strongest one in Tenerife
The Volcanological Institute of the Canary Islands (Involcan) have reported that they detected 103 low-magnitude earthquakes between February 25th and March 3rd, which released seismic energy of 2.9 gigajoules, which is an amount similar to the electricity needed to power the island of El Hierro for 10 minutes.
The strongest earthquake was measured at a magnitude of 2.6 on the Richter Scale and was located 30 kilometres from the north coast of Tenerife on Tuesday 1st March.
At present, the volcanic traffic lights that represent the level of volcanic alert in the Canary Islands, are at green in Tenerife, El Hierro, Lanzarote, and Gran Canaria, which means that residents and visitors of these islands can carry out their activities with absolute normality.
Almost three months after the end of the eruption in La Palma, the geophysical and geochemical parameters have not yet returned to normal, so its volcanic traffic light is still in the yellow position, says the Involcan weekly report.
This means that residents and visitors have to continue to be attentive to communications from civil protection authorities in case activity increases, but at the moment only low-magnitude seismicity has been recorded on the island, much, much lower than the seismic activity observed during the eruption.
Involcan also points out that the Canary Islands are subject to moderate tectonic activity and, because of this, some earthquakes have also been recorded along active seismic faults such as the one between Tenerife and Gran Canaria.
Finally, regarding the emission of gases, excluding areas of La Palma where anomalous emissions of carbon dioxide (CO2) continue to be recorded, the Canarian Geochemical Network reflects that there has been a relatively higher value ​​of emissions of volcanic gases recorded in Tenerife, where, in 2016 a process of pressurization of the volcanic-hydrothermal system is registered.
They do point out though, that this process is normal in active volcanic systems and does not imply the possibility of a volcanic eruption in the short or medium term.
Other articles that may interest you...