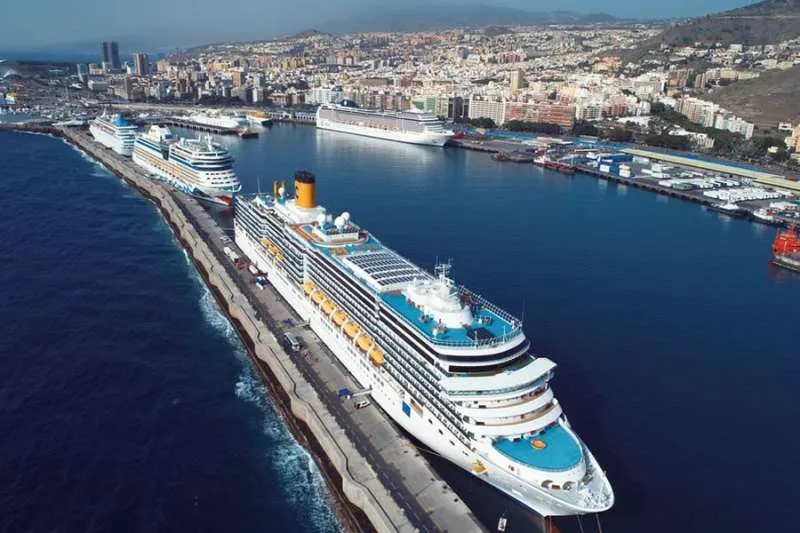 Tenerife starts the 'year of recovery' with 44,000 cruise passengers in January
The port registered 44,000 cruise passengers on 39 ships in January, which represents a significant increase compared to 2019, and is a positive start to the year, in which, a full recovery is expected post-pandemic.
If forecasts are maintained, 2022 could be the year of full recovery for cruise traffic, with 360 scheduled stops at the port in Tenerife, out of 667 in the province as a total which includes La Palma, La Gomera, and El Hierro.
The forecasts, which are handled by the Commercial Unit of Tenerife Ports, also show 171 stops in La Palma; 100 for La Gomera; 30 in La Estaca (El Hierro), and six in Los Cristianos. However, it is not feasible to estimate the number of cruise passengers for this year, as the ships are operating at limited capacities which vary depending on the country of the cruise line.
Undoubtedly though 2022 will once again bring many first-call ships that are opting ​​for the ports of the four islands of the province of Tenerife due to the location, facilities, attractions, and weather of the destination.
It should be remembered that the Port of Santa Cruz de Tenerife closed 2021 with the second-highest number of passenger traffic in Spain with 4.5 million passengers, which includes cruise and transport (ferry) passengers, with only the ports of the Balearic Islands having more, with six million passengers last year.
Other articles that may interest you...