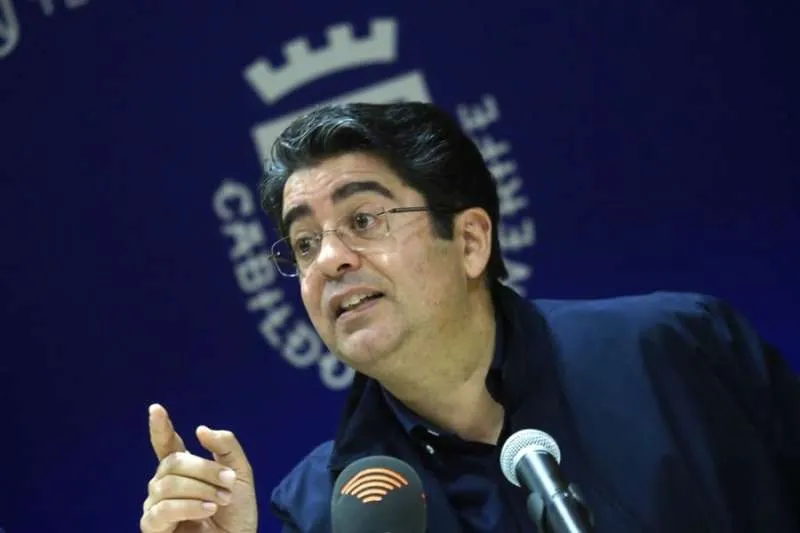 Tenerife cuts all ties with its tourist promotion office in Russia
The president of the Tenerife Cabildo, Pedro Martín, has announced that the island has terminated the contract with its tourist promotion office in Moscow, and have cancelled their participation in all promotional campaigns and events, including being at the MITT tourist fair in Moscow which is being held from March 15th to 17th, due to Russia's invasion of Ukraine.
Turismo de Tenerife started the termination of the contract it has with the office that is in charge of marketing the island to Russian tourists last week, and see it necessary to cancel any promotion of Tenerife in the country.
"This is an office we have had for several years and is the central point for the promotion of Tenerife to the Russian market. However, we initiated the pertinent steps a few days ago to terminate the contract, in a country that is attacking another neighbouring country and destabilizing all of Europe" said Martín.
The Cabildo has already communicated their decision to the island's tourism sector, indicating that in addition to the current war situation, and in line with actions that are being carried out in this sense internationally condemning the invasion, it is not morally possible to carry out any promotional activity in the country, regardless of the closure of the airspace and the impossibility of carrying out any economic transaction in Russia.
On the other hand, the president informed that the Cabildo has been in contact with a group of Ukrainian people living in Tenerife to gather information and learn about the situation of those who may be temporarily residing on the island, to find out any needs they may have.
"We are waiting for the intentions of the central Government of Spain and are at their disposal to collaborate in whatever way is necessary," added Martín.
Other articles that may interest you...