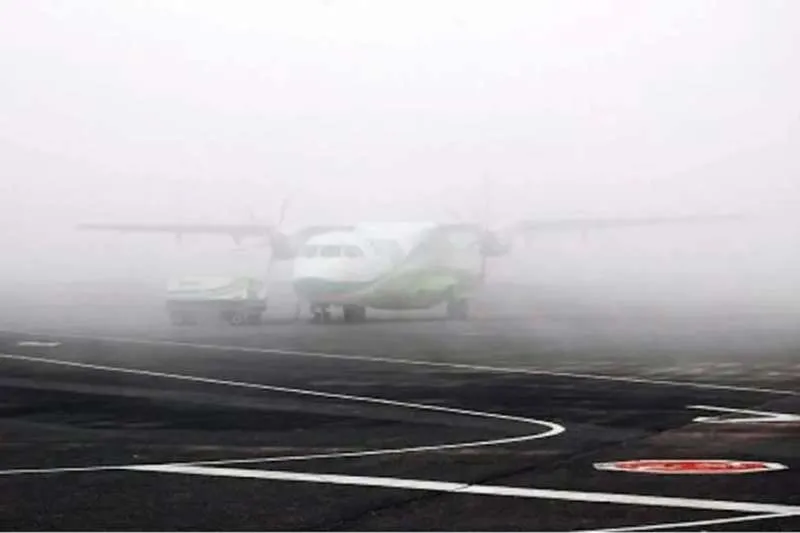 Ten flights in Tenerife are diverted due to low visibility caused by Storm Oscar
Storm Oscar is already making its presence felt in European countries and has started to affect flights at different airports in the Canary Islands. Air Traffic Controllers (ATC) have reported diversions and delays in taking off and landing, particularly at the Tenerife North airport.
The storm has made it impossible for several flights to land at the Funchal airport in Madeira, which is 500km north of the Canary Islands, so they have been diverted to Tenerife and Gran Canaria, whilst they wait for conditions to improve so they can continue to the Portuguese island.
ATC also reported that ten flights flying heading for Tenerife North were diverted yesterday afternoon (Monday), nine to the south airport and one to Gran Canaria.
The cause of the diversions is due to the low visibility caused by the arrival of the Atlantic front. AENA has informed that most were inter-island flights, although some of them came from Madrid.
The State Meteorological Agency (AEMET) has declared orange warnings in the north of Tenerife for gusts of wind in excess of 90 km/h today, which may also affect the extreme west of the island and summits.
The Canary Islands Government has also declared an alert situation in the north of the island all day today, Tuesday 6th June, and there are also yellow weather warnings for rain, wind, and coastal phenomena.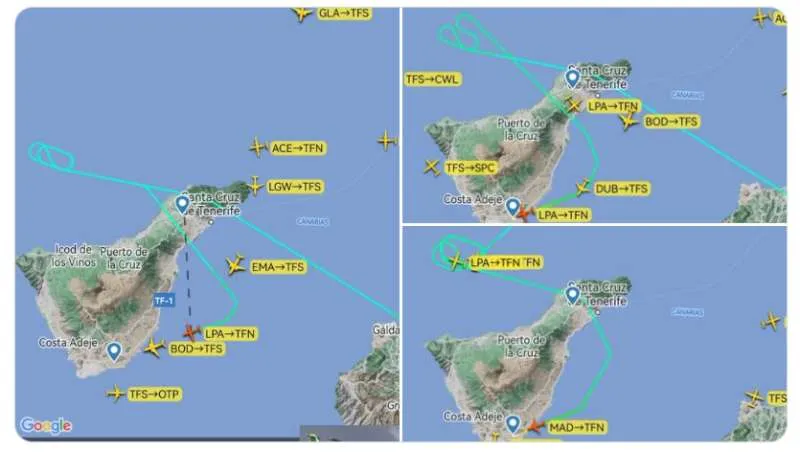 Although many holidaymakers look out of their hotel and apartment windows in the south and don't see rain, they are forgetting that their visit to the island will still be affected. For example, trips to Mt Teide are not advised, the cable car will be closed if winds pick up, Loro Parque will be affected if heavy rains come in, red flags will be on beaches for dangerous sea conditions, and water sports (boat trips, jet skis, etc) may be cancelled due to the weather.
Other articles that may interest you...