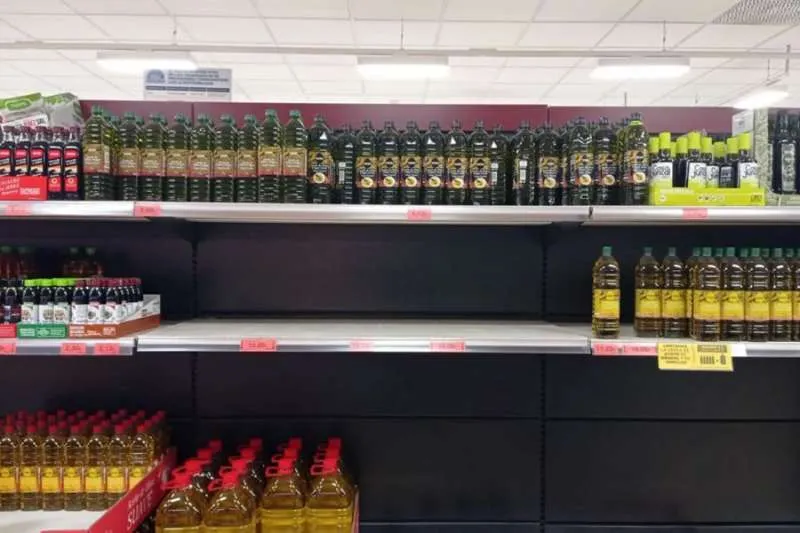 Supermarkets limit the sale of sunflower oil in the Canaries due to the war in Ukraine
The demand for sunflower oil has led different supermarket chains throughout Spain to limit sales to avoid shortages in their stores. The fear of a sharp rise in prices and a lack of stock in the future has caused individuals and businesses to increase their orders and panic buy extra stock.
However, the Spanish Association of Distributors, Self-Service, and Supermarkets (ASEDAS) assures that this increase in demand affects a very limited number of products related from Ukraine, and there are alternatives for both origin of Sunflower Oil and other products.
ASEDAS has reported that some food distribution companies and supermarkets are adopting this measure due to "atypical consumer behaviour that has occurred in the last few days", in a similar way to what happened with the shortage of toilet paper at the start of confinement due to the coronavirus pandemic.
According to estimates by the Ministry of Agriculture, some 500,000 tons of sunflower oil are imported each year from Ukraine, which is almost 25% of all Spain's seed oil imports.
ASEDAS has released a statement calling for a certain calm and reminds that Spain is one of the world's biggest producers in several areas of fats and oils, and that the Spanish food chain has "sufficient capacity" to supply the market with these products.