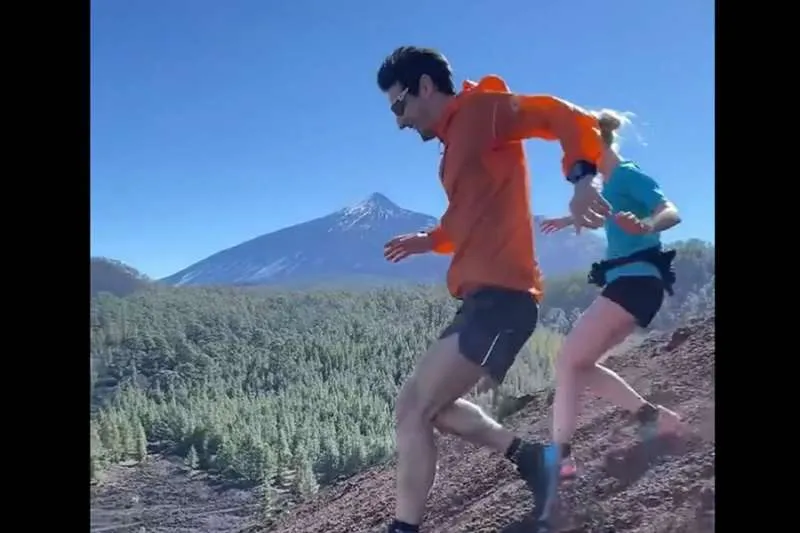 Sports brand ASICS in trouble for filming on Teide with no permissions
The Tenerife Cabildo opened a sanction file against sports brand ASICS yesterday, after new video adverts on social media showed athletes off the trails in a specially protected area in the Chinyero Reserve, which is in the southwest of the Teide National Park, and was filmed without any permits.
The Minister of Management of the Natural Environment for the Tenerife Cabildo, Isabel García, announced yesterday (Friday), that they have opened a sanctioning file against the footwear brand after learning of the videos, saying: "the public use of the protected natural spaces of the island of Tenerife, is subject to regulations that include the authorization or denial of certain activities and transit through them, and this regulation is applied forcefully. Any uses that contravene the plans established in each of the protected natural spaces are not authorized."
She went on to confirm that: "this activity has never been authorized and there is no record of any request for it, so a sanctioning file has been opened according to these regulations."
García has made it clear that the Cabildo was not aware of this filming while stressing that the space management plan makes it clear that the transit of people outside the established trails is prohibited, except for reasons of surveillance, technical management, emergency, or force majeure.
She assured that "once they have been made aware of what happened, the appropriate sanctioning measures will be taken."
In the video, which ASICS had posted on its social networks, three people could be seen running down the slope of the Chinyero volcano, with Teide in the background, without following any path, outside of the authorized tracks. The videos have since been removed after receiving a wave of criticism.
Other articles that may interest you...