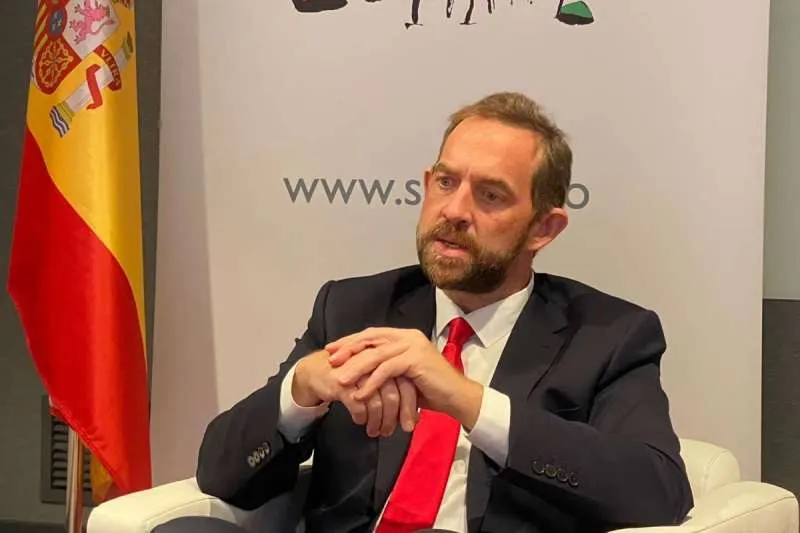 Spain wants changes so British tourists can stay longer than 90 days
Spain's Secretary of State for the Ministry of Tourism, Fernando Valdés, wants to scrap the rule that limits third-country tourists, including those from the UK, from staying in Spain for only 90 days in any 180-day period, in a bid to further boost the tourism sector and make travel more flexible.
In an interview for iNews, Valdés said that Spain would like to end the rule that permits non-EU travellers from visa-free countries to stay in the Schengen area for only 90 days within any six months, to enable travellers, including British holidaymakers, to stay in Spain indefinitely, when visiting for holidays.
However, for such a thing to happen, the decision is not up to Spain, it must be taken at Brussels level because it is an EU ruling.
"Unfortunately, this is not something Spain has established by itself or can get rid of it. It is true that after Brexit some problems have emerged with people wanting to stay longer," Valdés told iNews.
He also admits that the existing rule is disadvantageous for Spain, where tourism accounts for 12% of the country's GDP. As a result, the Spanish authorities are starting to put pressure on Brussels to change the rule.
"It is in our interest to lobby and convince the EU we can try to work an exception with them. But the solution must come from them," he added.
Since the United Kingdom officially left the EU on 31st December 2020, UK nationals are subject to entry rules that apply to all third-country citizens. This means, that amongst others, British citizens should follow the rules listed below when travelling to any of the Schengen area countries:
- They must hold a passport that has been issued in the last ten years, which has at least one free page for border stamps.
- They can only stay in the Schengen territory for a total of 90 days in any 180 days. Those staying longer may face consequences for overstaying.
- British travellers may also have to wait longer at EU borders and undergo different procedures from what they have been used to before the end of 2020.
- They cannot work in the EU without a work visa, even for short-term periods.
The post-Brexit rules for travelling to the EU have affected millions of British tourists, in particular those who own a second home in an EU country, many of which are in Spain.
Before Brexit, these British citizens, who own almost a million properties in Spain, used to spend a large share of the year in the country, particularly during winter in the Canary Islands.