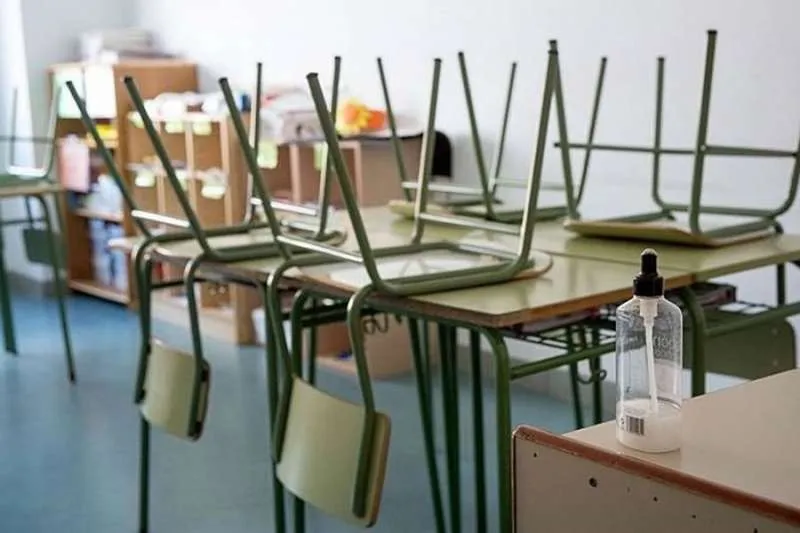 Schools are closed in the Canary Islands on Monday
The regional government has decided to close schools and suspend classes in the Canary Islands on Monday, due to the tropical cyclone that formed between Cape Verde and the African coast, which will bring the most intense rains of the last decade, according to the regional president, Angel Victor Torres.
The head of the Canary Islands Government coordinated a meeting with the island councils this afternoon after decreeing the maximum alert this morning for heavy rainfall, wind and floods from tonight until Monday.
Torres said, that for now, the trajectory of the cyclone suggests that "the core" of the tropical depression will not hit the Canary Islands, although it will have significant effects on the islands, especially La Gomera, El Hierro, La Palma, Tenerife and Gran Canaria, but the rains will be widespread.
"It is something unknown" said the president, who referred back to tropical storm Delta in 2005, which was characterized more by wind than by rain, unlike Cyclone Ten, which will bring significant rain and storms.
Meteorologists said in this afternoon's press conference, that Sunday will be a "complicated day" weather-wise, and have recommended that outdoor events be cancelled and no necessary trips be made.
In total, the Aemet sees it likely that in some points of the western islands and Gran Canaria up to 150 litres of rain per square metre will be registered in just 12 hours.
Although no windstorm or maritime storm is expected, strong or very strong gusts of wind from the south may occur in the western islands, as well as windy seas with waves up to two metres high.
Other articles that may interest you...