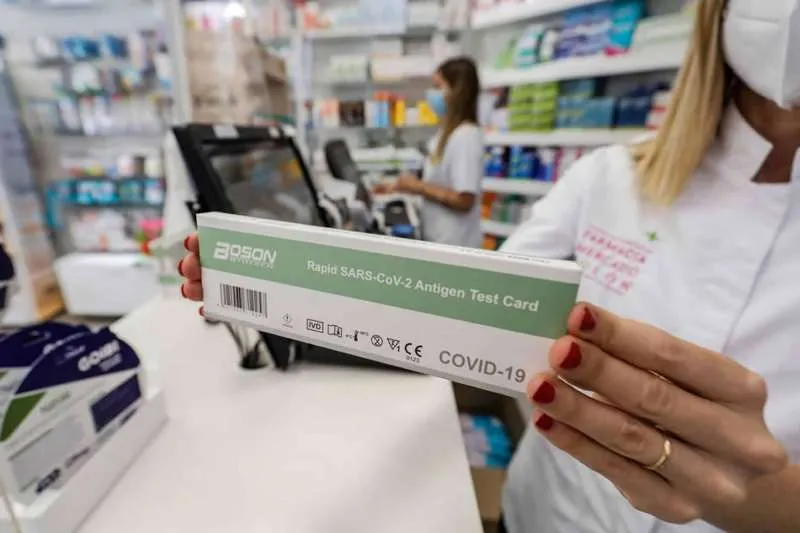 Sales of Covid antigen tests have tripled as infections continue to increase
Sales of antigen tests to detect coronavirus have increased considerably in pharmacies across Spain, including the Canary Islands, in many cases tripling, as infections by Covid continue to increase.
The incidence rate in people over 60 years old has jumped by 35% in a week in Spain, but they are the ones being tested at centres, this sales increase indicates that the virus is also spreading more among the population under 60.
This is mainly due to the greater contagiousness of the BA.4 and BA.5 Omicron variants, which are now the predominant ones accounting for 60% of new infections in the Canary Islands.
These variants are proving to be much easier to catch and infect people, including those who have had three doses of the vaccine or who had increased antibodies from contracting Covid.
However, the vaccine is still the best form of protection against serious illness, according to the Ministry of Health who are encouraging people to continue to get vaccinated to protect yourself and others.
The price of these tests is set by the government at 2.94 euros each. According to pharmacies, most people prefer the nasal test (inserting a swab into the nose which collects a sample) to the saliva test, although the efficacy of both methods to confirm or rule out infection caused by SARS-CoV-2 is similar.
Other articles that may interest you...