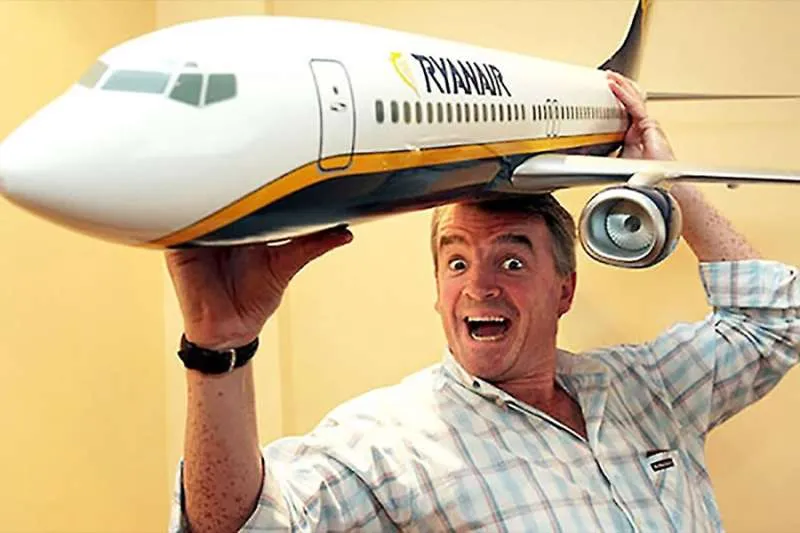 Ryanair are in talks to reopen their bases in the Canary Islands
Ryanair released a statement yesterday confirming that they are in talks with the Canary Islands Government to reopen bases in the archipelago. The CEO of Ryanair DAC, Eddie Wilson, said that it is important to "reopen new bases but also to take advantage of existing ones" to continue growing and offering connectivity in Spain.
This year the airline celebrates its 20th anniversary operating in Spain, and hopes to be the leading airline in the recovery after the pandemic, and reach 50 million passengers in the country throughout this fiscal year, exceeding the figure of 46.6 million in 2019.
In addition, they have signed contracts with Boeing to acquire 210 new aircraft over the next 5 years, 50 of which will be destined for the Spanish market at a rate of ten or 12 new aircraft each year. In addition, he estimates that the number of company employees will grow in this period from the current 6,000 to 10,000, at a rate of between 800 and 1,000 new employees per year.
In this regard, the CEO of the Ryanair Group, Micahel O'Leary, has indicated that the company also plans to take advantage of the void left by companies that have disappeared in Spain, such as Thomas Cook and Norwegian Airlines, to increase its operations.
O'Leary also said that the company acquired 80% of the fuel for the fiscal year March, which will end in March 2023, which allows them to maintain their prices without any unforeseen increases.
He also suggested that other airlines, such as Wizz Air, easyJet or Iberia, which have not secured fuel at lower prices, will soon register an increase in prices. Due to this, he has called on governments to eliminate the environmental fees applied to air traffic, since there are countries, such as Ireland or Spain, that require it so that citizens can travel.