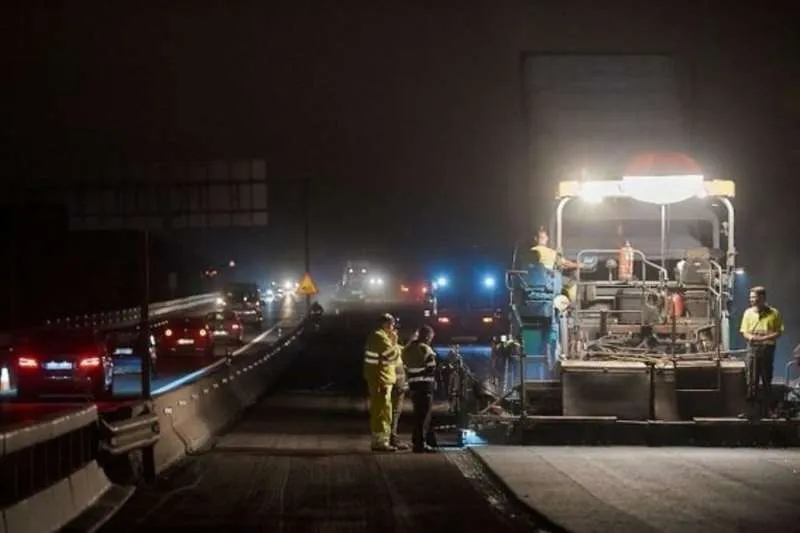 Resurfacing work on the TF-1 motorway continues this week from Monday to Friday
Due to Easter, the Tenerife Cabildo have confirmed that they will continue with the resurfacing of the TF-1 motorway in the south, from tomorrow night (Monday) and not from tonight. This week they will be working on two different sections in the Adeje and San Miguel areas.
As usual, all work will start at 10pm and finish at 6am with diversions in place between those hours whilst resurfacing is taking place. This week only the southbound carriageway in the direction of Adeje will be affected at the following junctions:
- Junction 59: Tenerife south airport.
- Junction 62: Las Chafiras.
- Junction 76: Torviscas.
- Junction 78: La Caleta.
- Junction 79: Adeje.
- Junction 79B: Las Nieves/Los Olivos.
- Junction 81: Armeñime
On Monday and Tuesday night there will be diversions at the airport junctions, so if you need to go late at night then allow extra time for either traffic or an increased route.
On Tuesday night there will also be diversions as the work will be carried out at the Las Chafiras junction in San Miguel de Abona.
The works will move to the junctions between Torviscas and Armeñime on Wednesday and Thursday, so make sure to allow extra time on your journey and look out for diversions from 10pm at night.
These works are part of the ongoing TF-1 resurfacing plan that has been carried out since last April, and has a completion time of approximately fourteen months. In total, the works will cover nearly 40 kilometres of the TF-1 between Adeje and Arico.