Pickpocket using the 'Ronaldinho' technique is arrested after robbing tourists
The Guardia Civil have caught a thief in Gran Canaria who has robbed at least ten different people whilst they were on holiday, by using what is known as the "Ronaldinho" Technique to steal wallets, cash, and mobile phones of unsuspecting victims.
The police first received complaints in November last year at the Guardia Civil police station in Puerto Rico (Mogan), in which the victims, all of them tourists, said that they had been approached by a man close to a commercial centre in the town, who was very friendly and offered them fliers for different bars and restaurants.
However, once he had gained the victim's trust, he would approach them and pretend to hug them and insert his leg between theirs in a friendly gesture, forcing them off balance and then, when holding them to appear to stop them from falling, quickly frisked them and stole their valuables in a matter of seconds, after which he ran away.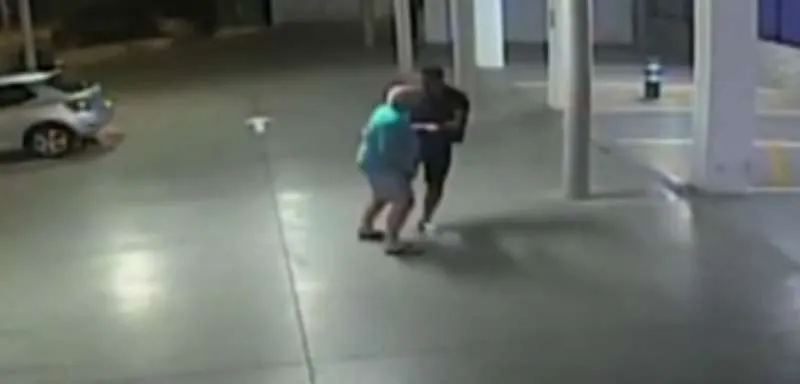 The thief gets friendly with the male tourist then strikes in seconds.
This type of crime, known in police slang as the "Ronaldinho", was not something that had been reported much before at this station, so there were no obvious suspects on the police radar, which made investigations extremely difficult to proceed with to identify the man responsible.
For these reasons, the Guardia Civil began an investigation based on the analysis of his behaviour, studying the locations and times most frequented by the thief, and were able to obtain images from ATMs where the use of stolen cards had been reported.
This information led them to target a 32-year-old man, with an existing police record, who they believed was the person responsible for the crimes, so set up a surveillance team and cameras in various locations.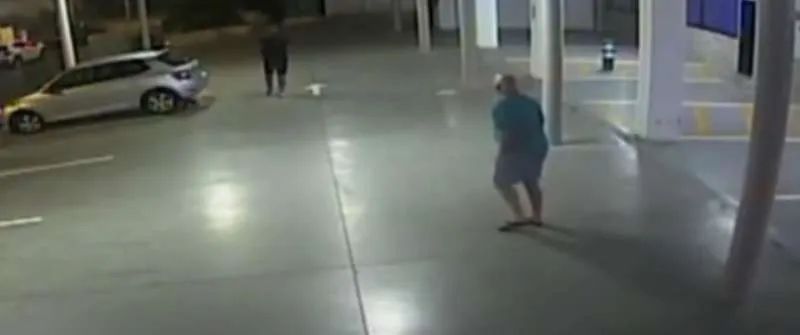 The victim realises too late as the thief is already running away.
This resulted in officers spotting the man on April 12th in a car park in a commercial centre in Puerto Rico, and witnessed him interact with a couple of people and proceed to steal the valuables from a male tourist in the way expected – the "Ronaldinho".
Immediately, the Guardia Civil blocked all exits from the commercial centre and caught the man red-handed, arresting him on sight. Once identified, they proceeded to investigate him and obtain evidence that linked him to ten crimes of theft, which have been forwarded to the competent Investigating Courts of San Bartolomé de Tirajana.