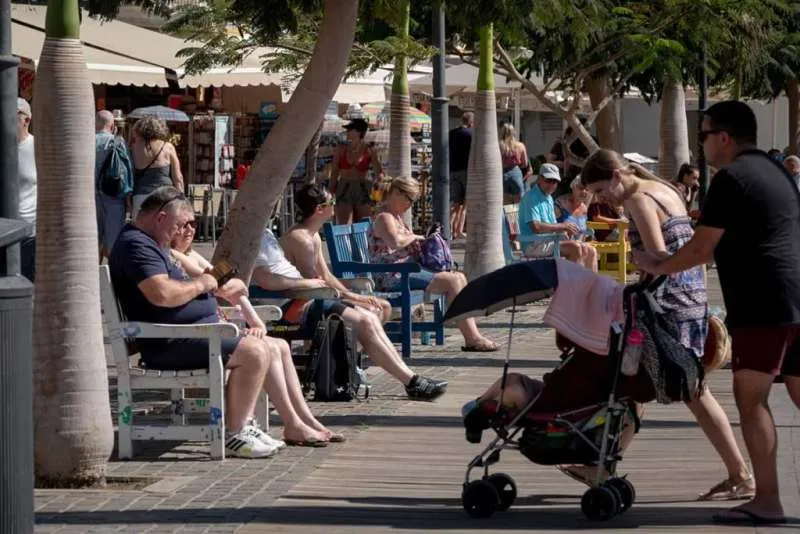 Parliament starts a debate on establishing a tourist tax in the Canary Islands
The president of the Canary Islands, Ángel Víctor Torres, has stated today (Monday) that there needs to be a "calm" debate with social and economic agents, as well as with political parties, on the need to establish a tourist tax for people staying on holiday in the archipelago.
In the plenary session of Parliament, and in response to a question from the spokesman for the group Mixto, Ricardo Fernández de la Puente, the president said that in the government pact signed by PSOE, Podemos, Nueva Canarias, and ASG, it is said that they will study the possible implementation of a tax for tourist stays, with an outcome.
Torres pointed out that this tax was discussed at the end of 2019, but it was postponed due to the bankruptcy of Thomas Cook, and that now that debate should be resumed under the premises of amount, purpose, and time.
Fernández de la Puente, showed his surprise because the Minister of Social Rights, Noemí Santana, from Podemos, backs the debate of establishing a tourist tax, something that she previously criticized.
Mixto have expressed their opposition to such a tax, claiming that "milking more out of the tourism sector does not seem reasonable".
This tourist tax is local to the Canary Islands with no indication of amount or start date and is separate from the EU's 7-euro ETIAS tax for entering the European Union from late next year.