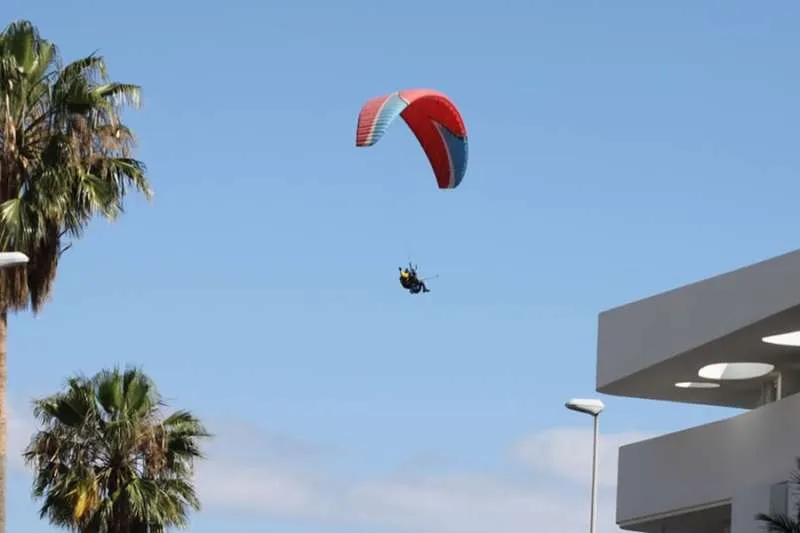 Paraglider injured after crashing into a lamp post in the south of Tenerife
A paraglider was injured yesterday afternoon (Thursday) after colliding with a lamp post in the area of La Caleta in Costa Adeje when coming down quicker than expected to land.
The Emergency Services Coordination Centre (CECOES) received a call for help at 2:07pm informing that he had been hurt after hitting a street lamp in the municipality, so they dispatched an ambulance and police to the scene of the incident.
Paramedics assessed and treated the man on site before transferring him to Hospiten Sur for further treatment, and the Local Police secured the area and made the appropriate reports.
According to the report, no one else was injured in the incident as the man was on a solo flight without a tandem passenger.
Main image: sample photo of paraglider over La Caleta.
Other articles that may interest you...