One dead, nine rescued and three in hospital due to Sunday's sea conditions
The emergency services were kept busy yesterday by people who decided not to take notice of the warnings and alerts issued by the Canary Islands government for dangerous sea conditions, and ignore red flags and go into the water regardless.
According to the 112 emergency call centre, one person died, nine were rescued, and three needed hospital treatment after GES rescuers risked their own lives to save these people from drowning.
Unfortunately, their efforts couldn't save the life of one man in Lanzarote who died on Orzola Beach after being pulled from the water showing signs of drowning and in cardiac arrest. After trying to revive him, he didn't respond and was confirmed as dead at just after 3pm yesterday afternoon.
Rescues throughout the Archipelago:
At the natural pools of Punta de Gáldar, in Gran Canaria, three women were hit by a large wave when they were taking a photograph close to the edge, causing one of them to fall into the water.
The 31-year-old victim, was rescued by a GES helicopter and taken to the Doctor Negrín University Hospital with moderate hypothermia. The other two women, aged 17 and 44, were taken to the Gáldar Health Centre with anxiety attacks, and one of them with cuts and scratches on her leg from the rocks.
At 3:50pm, help was requested for a 23-year-old man who had been dragged into the sea by a large wave at Playa Roja, in El Sauzal (Tenerife). He was with another person, of unknown age, who was also hit by the wave, but did end up in the sea.
Fortunately he was rescued without any injuries and taken to dry land and assessed by medical teams who released him without any further treatment necessary.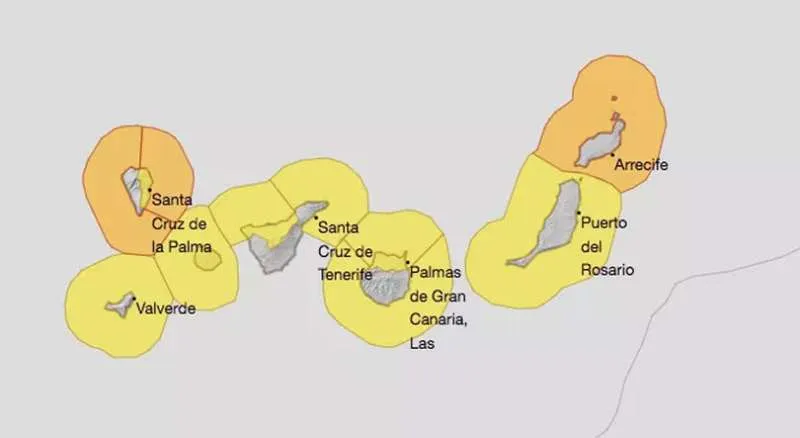 The last alert was at 5:16pm in the natural pools of Isla Cangrejo, in Santiago del Teide (Tenerife). Six people we dragged into the water after being hit by a large wave. One was rescued by helicopter, while the others were able to get out with the help of the fire brigade.
In this instance, a 26-year-old man was airlifted to the helicopter base in La Guancha and then taken to the Hospital del Norte. The other five affected, two men aged 24 and 26, and three women, two aged 25 and one aged 61, were assisted by medical personnel at the scene before being transferred to the Alcalá Health Centre and Hospiten Sur for further treatment.
The incidents highlight the importance of observing flags on beaches and natural pools on the coast, and remembering that the warnings apply to you as well, and not just everyone else.
Other articles that may interest you...